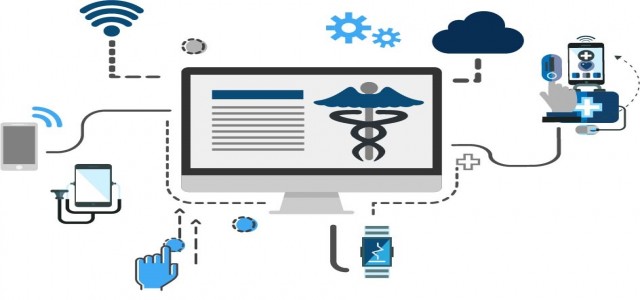 Artificial Disc Market report offers in-depth analysis of the industry size, share, major segments, and different geographic regions, forecast for the next five years, key market players, and premium industry trends. It also focuses on the key drivers, restraints, opportunities and industry challenges.
Global artificial disc market share is expected to witness significant growth over the forecast spell, owing to the rising prevalence of degenerative disc diseases in emerging and developed economies. Technological progress and surging demand for minimally invasive therapeutic procedures are major factors augmenting the demand for artificial discs, also known as disc replacements or disc prosthesis.
Another prominent contributor to artificial disc market penetration is the growing geriatric population worldwide. This largely because elderly individuals are vulnerable to myriad musculoskeletal ailments, including osteoarthritis.
Request for a sample copy of this report @ https://www.decresearch.com/request-sample/detail/1183
Recent years have observed an increase in accessibility of two-level artificial discs, owing to their superior efficiency as compared to the two-level fusion procedure. Largescale investments and efforts in the development of novel product technologies are thus likely to foster artificial disc industry trends. For example, spine firm Centinel Spine®, LLC has recently obtained approval from the FDA for two-level indications for its prodisc® L Lumbar Total Disc Replacement (TDR) system. This feat has made Centinel Spine the sole company across the globe to possess an FDA-approved, clinically reviewed lumbar TDR product that is safe and suitable for two-level applications.
Rising prevalence of cervical degenerative disc conditions
Global Spine Journal estimates suggest that over 265 million people across the world experience low back pain and degenerative spine ailments annually. One of the most common and medically approved therapies for one-level or two continuous levels of spinal disorders like cervical degenerative disc disease with symptomatic myelopathy or radiculopathy is cervical disc replacement.
In fact, the cervical disc segment accounted for over 65% of the overall artificial disc revenue share in 2019. This segmental growth is anticipated to gain further traction in the years ahead, given the proliferating occurrences of degenerative disc diseases worldwide.
Furthermore, cervical disc prosthesis offers several benefits over fusion procedures. These benefits include significant neck pain reduction and lower rates of re-operation, among others.
Advanced merits of metal-on-biopolymer artificial discs
With regard to the materials spectrum, the metal-on-biopolymer segment is slated to exhibit a sizeable CAGR of nearly 18.5% through 2026. This growth is ascribed mainly to the various advantages of these products, including the easy process of insertion, high rotation degree, and flexible spine movement.
Additionally, metal-on-biopolymer artificial disc implants allow for independent as well as coupled motions that are similar to the natural motion of the cervical spine, thus enhancing their biocompatibility, and in turn accelerating artificial disc market expansion.
Robust healthcare infrastructure development in the APAC region
On the regional front, APAC artificial disc industry share is expected to depict commendable growth at a 20% CAGR through 2026. Growth in the region mainly stems from a large population of patients suffering from musculoskeletal ailments.
Likewise, the rising elderly population in the region with high susceptibility to chronic disorders as well as anatomical and functional changes will also add impetus to artificial disc industry penetration.
The rising propensity towards artificial disc replacement in the APAC region is also due to robust infrastructural developments and investment efforts in the region, especially pertaining to healthcare.
Strategic initiatives by key artificial disc industry players
The global artificial disc market share is bolstered by the presence of several key players including AxioMed, Simplify Medical, Orthofix International, Medtronic, B. Braun Melsungen, NuVasive, Globus Medical, DePuy Synthes, Zimmer Biomet, Stryker, and Synergy Disc Replacement, among others.
These industry players are undertaking various strategic maneuvers such as mergers & acquisitions, partnerships, and new product launches to maintain a strong presence in the overall business landscape. For instance, in 2017, K2M launched an advanced YUKON OCT Spinal System, designed to facilitate fusion with posterior fixation to restore spinal balance. The launch of this product enabled the company to expand its product portfolio and consequently increase its revenue.
Meanwhile, in April 2020, Centinel Spine®, LLC inked a collaboration with prominent athletic professional Tiger Woods, intending to add a boost the Centinel Spine's goal of increasing public awareness regarding spinal ailments as well as therapeutic options such as artificial disc replacement, that enable optimum functionality among the patients.
Browse full table of contents (TOC) of this report @ https://www.decresearch.com/toc/detail/artificial-disc-market
Partial Chapter of the Table of Content
Chapter 4. Artificial Disc Market, By Type
4.1. Key segment trends
4.2. Cervical artificial disc
4.2.1. Market size, by region, 2015 - 2026 (USD Million)
4.3. Lumbar artificial disc
4.3.1. Market size, by region, 2015 - 2026 (USD Million)
Chapter 5. Artificial Disc Market, By Material
5.1. Key segment trends
5.2. Metal-on-metal
5.2.1. Market size by region, 2015 - 2026 (USD Million)
5.3. Metal-on-biopolymer
5.3.1. Market size by region, 2015 - 2026 (USD Million)