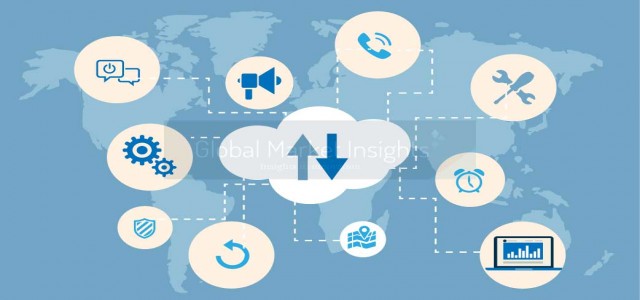 Fueled by the development of mechanically & technologically advanced components and growing vehicle modification demands, Asia Pacific Automotive Aftermarket Market is projected to consolidate itself as one of the most lucrative investment grounds. A steady increment in the level of income and the associated purchasing power across several nations in the region will majorly be responsible for the APAC automotive aftermarket experiencing a distinguished growth rate. This can be credited to the recent upsurge in the number of consumers, especially across the luxury or higher-end automotive segments, seeking to customize their automobile according to individualistic requirements.
Yet a couple of major factors that have helped augment the industry growth is the relatively low cost and significantly high availability of aftermarket parts in APAC compared to the parts provided by original equipment manufacturers (OEMs), which are relatively scarce and higher in terms of cost. On account of the expanding economic growth across a plethora of APAC nations, the average distance travelled by a vehicle has also been slated to undergo a steady rise, further facilitating a very strong outlook for different replacement parts, which would push the APAC automotive aftermarket industry size.
Get sample copy of this research report @ https://www.decresearch.com/request-sample/detail/3076
APAC automotive aftermarket | Robust incline in automobile sales to influence the Vietnam industry
The Asia Pacific Automotive Aftermarket Market is projected to amass substantial gains from the country of Vietnam. Competing against the established regional behemoths like China, Japan, and South Korea, this Southeast Asia economy in recent times has emerged as one of the most remunerative geographical verticals of the APAC automotive aftermarket.
The principal factor responsible for the growth of the Asia Pacific Automotive Aftermarket Market from Vietnam is the rapid upsurge in automobile sales in the region. According to a prediction made by the Industrial Policies Strategies Institute under the Ministry of Trade and Industry, on the basis of the regional populace, income per head and the average number of automobiles per 1,000 people, the automobile industry in Vietnam is anticipated to hit 800,000 units by 2025 and close to 1.85 million units by 2035. This would in consequence, majorly pave the way for Vietnam to emerge as the next lucrative investment ground for APAC automotive aftermarket.
Another factor that has been helping Vietnam contribute to the Asia Pacific Automotive Aftermarket Market is the rising purchase parity of the nation on account of the changing dynamics of economic growth across the continent. Powered by the increasing spending power of citizens and the rapidly expanding regional automotive industry, Vietnam automotive aftermarket is anticipated to register a CAGR of 9% over 2018-2024.
APAC automotive aftermarket | Rising auto component exports to drive the India industry
According to a 2018 study by the Indian Brand Equity Foundation, the India automotive aftermarket industry has been experiencing a healthy growth rate since the last few years. In FY 2017-18, the nation's automobile component industry grew by more than 18%, hitting a valuation over $50 billion. The nation's overall automotive industry has also been expanding at a remarkable pace, making the country a favorable investment ground for APAC automotive aftermarket players.
Meanwhile, the nation's automotive component exports for FY17-18 stood at about $13.5 billion, claims the Brand Equity Foundation. India's established & strong domestic market coupled with the rising globalization of several suppliers are the primary factors responsible for this growth. The Automotive Component Manufacturers Association of India (ACMA) estimated that the nation's auto-components market is projected to record a turnover of more than $100 billion by 2020 based upon its strong export industry.
The nation possesses a crucial competitive advantage over industries from other regions owing to its extremely cost-effective manufacturing sector, which allows costs to be lower by as much as 10% to 25%. As the demand for organized and unorganized auto components surges (with the latter mostly comprising aftermarket products) and India's automotive exports observe an incline, Asia Pacific Automotive Aftermarket Market is likely to accrue substantial profits from India.
APAC automotive aftermarket | Impact of new vehicle technologies on the Australia industry
Aided by vehicle technologies such as heated & ventilated seats and smart phone integration constantly being deployed across its automobile sector, the Australia automotive aftermarket industry is slated to be one of the most remunerative investment grounds for APAC. Australia, with a relatively small population of about 25 million is still one of the world's largest automotive aftermarkets with more than 20 million vehicles driving across the country's roads. The country is known to sell over 1.2 million new vehicles (from over 70 different brands) on a yearly basis, providing a formidable ground for the development of the regional automotive aftermarket industry. Indeed, more than 23,000 independent workshops exist across Australia that generate a turnover of about A$16 billion from repairs as well as aftermarket parts.
The Australian Automotive Aftermarket Association (AAAA), Australia's automotive industry watchdog with more than 2500-member manufacturing firms, is known for enforcing high standards for the quality of products being offered in the market. The quality level maintained by AAAA is expected to benefit both the country's automotive sector and its consumers as it compels industry players to launch better quality, safe products. Endorsed by a supportive regulatory landscape and a robust influx of new vehicle technologies, APAC automotive aftermarket is anticipated to garner commendable proceeds from Australia.
Request for Discount @ https://www.decresearch.com/request-discount/3076
Majorly driven by the region's expanding automotive industry as well as rising purchasing power in the continent, the APAC automotive aftermarket industry is projected to attract major investors over 2018-2024. According to a research report by Global Market Insights, Inc., Asia Pacific Automotive Aftermarket Market is projected to surpass a valuation of about $165 billion by 2024.
Table of Contents (ToC) of the report:
Chapter 1 Methodology & Scope
1.1 Research methodology
1.1.1 Initial data exploration
1.1.2 Statistical model and forecast
1.1.3 Industry insights and validation
1.1.4 Definitions & forecast parameters
1.2 Data Sources
1.2.1 Secondary sources
1.2.2 Primary sources
Chapter 2 Executive Summary
2.1 Asia Pacific automotive aftermarket industry 3600 synopsis, 2013 - 2024
2.1.1 Business trends
2.1.2 Vehicle trends
2.1.3 Vehicle part trends
2.1.4 Sales outlet trends
2.1.5 Country trends
Chapter 3 Asia Pacific Automotive Aftermarket Industry Insights
3.1 Industry segmentation
3.2 Industry landscape, 2013- 2024
3.3 Industry ecosystem analysis
3.3.1 Parts Manufacturer
3.3.2 Distributors
3.3.3 Workshops
3.3.4 Distribution channel analysis
3.3.5 Profit margin trends
3.3.6 Vendor matrix
Browse complete Table of Contents (ToC) of this research report @ https://www.decresearch.com/toc/detail/asia-pacific-automotive-aftermarket