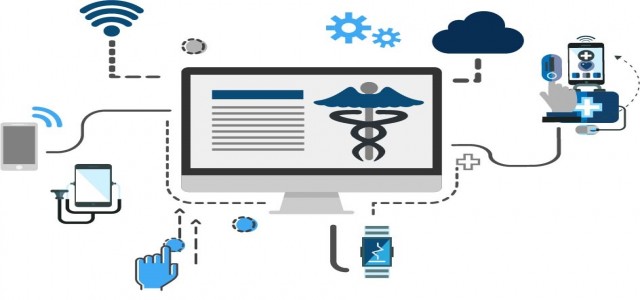 Automated Breast Ultrasound Systems Market report offers in-depth analysis of the industry size, share, major segments, and different geographic regions, forecast for the next five years, key market players, and premium industry trends. It also focuses on the key drivers, restraints, opportunities and industry challenges.
Automated breast ultrasound systems (ABUS) market is poised to witness a commendable growth over the projected timeframe of 2019 to 2025 on account of remarkable technological advancements in ABUS providing improved breast cancer screening results. For instance, novel mammography system based on automated breast ultrasound screening increases the rate of cancer detection by 55% in women with dense breast tissues.
Request for a sample copy of this report @ https://www.decresearch.com/request-sample/detail/728
Besides, consistent efforts by the industry players to develop novel and advanced solutions will provide new growth avenues for the market. For instance, the new Invenia 2.0 ABUS developed by GE Healthcare offers improved scanning using advanced algorithms and high-frequency reverse curve transducer.
Several government programs for conducting breast screening tests across Europe and Asia Pacific countries along with rising awareness about early detection of breast cancer will further propel automated breast ultrasound systems market dynamics. For example, in Ireland, BreastCheck provides free mammography tests to eligible women between 50 and 69 years of age.
According to GMI report, automated breast ultrasound systems market size is projected to surpass USD 1.9 billion by 2025.
Automated breast volume scanner (ABVS) segment is estimated to observe a considerable growth over the forthcoming years on account of early cancer detection capabilities and technological advances in ABVS. Further, combining ABVS with mammography system and breast imaging reporting and data system (BI-RADS) facilitates accurate screening results. Taking these advantages of the system into account, the segment is likely to witness an increase in product adoption and business growth. Reportedly, Automated breast volume scanner segment had secured a significant revenue share of 43.0% in 2018.
Diagnostic imaging centers segment is expected to register a CAGR of 16.6% over the forecast period owing to increasing deployment of advanced ABUS in diagnostic centers across several developing countries. Moreover, the number of diagnostic imaging centers are also growing significantly in these countries, which is likely to fuel the product adoption. These systems play a crucial role in strengthening the diagnostic capabilities of these facilities while offering exceptional customer satisfaction in terms of requirement and preferences.
Germany automated breast ultrasound systems market was valued at USD 40.9 million in 2018 and is expected to witness a substantial growth over the coming years. This can be attributed to elevating product demand due to rising incidences of breast cancer in the country. As per the estimates of the Immunological & Oncological Center, every year more than 70,000 breast cancer cases are recorded in Germany. Further, stringent norms regarding quality standards in oncology care coupled with widely accessible healthcare for the residents will stimulate the business growth.
Automated breast ultrasound systems industry in China is projected to register a CAGR of 17.6% over the analysis timeframe considering the expanding elderly population who are highly vulnerable to several chronic diseases along with growing risk of breast cancer. Besides, rising initiatives and awareness campaigns in the country will also support the business growth. For instance, the Chinese Ministry of Health in association with Chinese Anti-Cancer Association (CACA) is conducting large scale breast cancer screening programs for over 530,000 women across 30 provinces.
Key industry players operating in automated breast ultrasound systems market such as Hitachi, Ltd., Koninklijke Philips, N.V., Delphinus Medical Technologies, GE Healthcare, Hologic, QView Medical, SonoCine, Siemens AG, etc. are emphasizing on strategic initiatives such as new product launches and alliances to strengthen their product offerings and gain a strong foothold in the market.
For instance, in 2020, Hologic launched its SuperSonic™ MACH 40 cart-based breast ultrasound system featuring standard-setting imaging modes, superior image quality and enhanced accuracy and efficiency. According to the company, this system is very useful for healthcare professionals for obtaining accurate diagnostic results with reduced lesion correlation time and eliminates the need to re-scan. Apparently, this product launch would help the company strengthen its product portfolio of ultrasound technologies and meet the requirements of its consumers.
Browse full table of contents (TOC) of this report @ https://www.decresearch.com/toc/detail/automated-breast-ultrasound-market
Partial Chapter of the Table of Content
Chapter 4. Automated Breast Ultrasound Systems Market, By Product
4.1. Key segment trends
4.2. Automated breast ultrasound system (ABUS)
4.2.1. Market size, by region, 2014-2025 (USD Million)
4.2.2. Market size, by region, 2014-2025 (Units)
4.3. Automated breast volume scanners (ABVS)
4.3.1. Market size, by region, 2014-2025 (USD Million)
4.3.2. Market size, by region, 2014-2025 (Units)
4.4. Others
4.4.1. Market size, by region, 2014-2025 (USD Million)
4.4.2. Market size, by region, 2014-2025 (Units)
Chapter 5. Automated Breast Ultrasound Systems Market, By End-use
5.1. Key segment trends
5.2. Hospitals
5.2.1. Market size, by region, 2014-2025 (USD Million)
5.2.2. Market size, by region, 2014-2025 (Units)
5.3. Diagnostic imaging centers
5.3.1. Market size, by region, 2014-2025 (USD Million)
5.3.2. Market size, by region, 2014-2025 (Units)