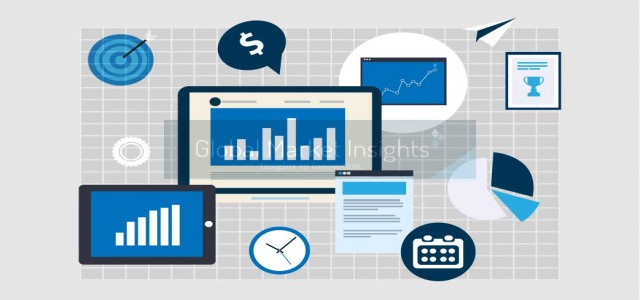 In accordance with the increasing popularity of autonomous and connected vehicles, automotive LiDAR market has emerged as one of the most lucrative business spheres of the last half a decade. The rise in the number of pedestrian and road accidents pertaining to driver distractions is one of the major factors influencing the demand for autonomous and connected vehicles. In these vehicles, LiDAR is integrated as a prominent technology feature which analyses the surrounding and sends thousands of pulses to the vehicular system that can assist for safe driving.
Though a fully autonomous vehicle has not yet been developed, automotive LiDAR market players have been working continuously to improve the integrity of the vehicle with the development of next-generation LiDAR systems. Numerous regional governments have also been encouraging the masses to use autonomous vehicles, on the grounds of which they have framed a supportive regulatory framework, thereby augmenting automotive LiDAR industry trends.
Get sample copy of this research report @ https://www.decresearch.com/request-sample/detail/2911
Incidentally, LiDAR is a kind of radar system, but instead sending radio waves, it emits pulses of infrared light which are useful for 3D mapping. With the help of 3D mapping, the car's computer can easily spot objects and predict vehicle behavior. There is no doubt that the modernization of vehicular systems for improving safety measures and the development of next-generation LiDAR will emerge highly beneficial for the commercialization of the global automotive industry in the future.
Considering the extensive scope for LiDAR in the automotive sector, several technology companies have been investing in automotive LiDAR market lately. In addition, numerous startups have also been tapping LiDAR technology developments for automotive applications. An overview of the contribution of some of the pivotal companies such as Cepton Technologies, TriLumina, and Innoviz has been outlined below:
Enumerating the stance Innoviz holds in automotive LiDAR market:
Armed with the intention to remain dominant in the industry, Innoviz has been working on the development of affordable and fast working LiDAR sensors and has been selected as the future mobility platform among 300 startup companies that participated in Europe's largest innovation platform, Startup Autobahn in 2017.
In addition, recently, this Israeli startup collaborated with Magna to work on its self-driving vehicles. Magna will utilize Innoviz's high definition solid-state LiDAR sensors in its autonomous vehicles to integrate complete sensor solution package.
Enumerating the stance Trilumina holds in automotive LiDAR market
The United State based automotive company, Trilumina has been recognized for its laser-based low-cost variants for Lidar sensors that are mainly used in the automotive applications. In order to optimize autonomous vehicles, the company has developed Drive Monitoring System (DMS) incorporated with the lasers instead of conventional LEDs.
Apart from this, in order to enhance its portfolio, in 2017, TriLumina Corp has collaborated with Analog Devices, Inc. (ADI). With the help of ADI's driver technology, it has developed a high range of FLASH LiDAR systems. The incidence vividly bears testimony to the commitment of TriLumina toward the development of next-generation automotive LiDAR systems.
Enumerating the stance Cepton Technologies holds in automotive LiDAR market
A few months before, the 3D sensing solution provider, Cepton Technologies revealed a next-generation LiDAR sensor for autonomous vehicles. Pertaining to its compact size as compared to the other LiDAR solutions, it allows automakers to integrate LiDAR technology in the vehicle body without any flaws.
In addition to this, Cepton and NVIDIA have worked together to develop an artificial intelligence assisted supercomputer that can illustrate dynamic and static objects surrounding the vehicle with the help of sensor fusion and deep learning. The increasing availability of next-generation LiDAR systems is thus poised to have a considerable influence on the automotive LiDAR market size.
Request for Discount @ https://www.decresearch.com/request-discount/2911
The advent of futuristic technologies like IoT (Internet of Things), AI (artificial intelligence), and AR (augmented reality) will transform the dynamics of automotive LiDAR market. In the coming years, the deployment of self-driving cars for comfort and safety will generate considerable growth opportunities for the industry players. The continuous involvement of established magnates and startups in research and development activities will also fuel automotive LiDAR market size, which is touted to be seemingly pegged at over USD 3 billion by the end of 2024.
Table of Contents (ToC) of the report:
Chapter 1. Methodology & Scope
1.1. Methodology
1.1.1. Initial data exploration
1.1.2. Statistical model and forecast
1.1.3. Industry insights and validation
1.1.4. Scope
1.1.5. Definitions
1.1.6. Methodology & forecast parameters
1.2. Data Sources
1.2.1. Secondary
1.2.1.1. Paid
1.2.1.2. Public
1.2.2. Primary
Chapter 2. Executive Summary
2.1. Automotive LiDAR industry 360º synopsis, 2016 - 2024
2.1.1. Business trends
2.1.2. Regional trends
2.1.3. Type trends
2.1.4. Vehicle trends
Chapter 3. Automotive LiDAR Industry Insights
3.1. Introduction
3.2. Industry segmentation
3.3. Industry landscape, 2016 - 2024
3.3.1. Autonomous vehicles market
3.3.2. Semi autonomous vehicles market
Browse complete Table of Contents (ToC) of this research report @ https://www.decresearch.com/toc/detail/automotive-lidar-market