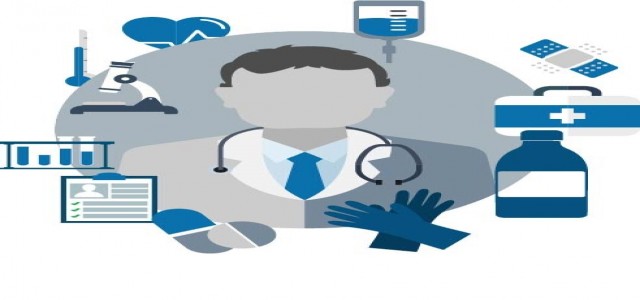 Biohazard Bags Market report offers in-depth analysis of the industry size, share, major segments, and different geographic regions, forecast for the next five years, key market players, and premium industry trends. It also focuses on the key drivers, restraints, opportunities and industry challenges.
Growing awareness regarding spread of deadly infections through medical wastes will drive global biohazards market outlook. Currently, the demand for biohazard bags is escalating due to dire need of effective handling of medical waste in medical settings.
Request for a sample copy of this report @ https://www.decresearch.com/request-sample/detail/4636
Medical waste comprises of undesirable biological material like blood products and other toxic materials such as heavy metals and chemical substances. The waste is infectious in nature and needs to be disposed of properly to avoid environmental and health hazards.
Regulatory guidelines mandating the use of suitable waste bags to ensure safety of patients and healthcare professionals will fuel product adoption rate in the coming years. Estimates suggests that global biohazard bags market size will exceed USD 450 million in terms of annual earnings by 2026.
Biohazard bags of capacity ranging between 15 to 35-gallon held a market value of USD 80 million in 2019 and the segment is expected to witness an appreciable growth owing to its usage in nursing homes, hospitals, offices and other medical facilities.
Rising cases of coronavirus infection have urged the expansion of medical facilities, owing to which governments across the world are building large number of temporary facilities to provide treatment to the patients. This subsequently increased the biohazardous waste which requires immediate disposal in order to avoid other environmental risk related to the virus. For instance, in February 2020, The Ministry of Ecology and Environment of China called for increasing the capacity of medical waste disposal in order to dispose about 317.5 metric tons of waste per day in Hubei.
Disposing of large quantities of waste in such case would require biohazard bags with capacity of more than 15 gallon which will propel the product demand significantly.
HDPE (High-Density Polyethylene) segment had secured a market share of over 12% in 2019 and is estimated to show similar growth over the coming years. The growth can be attributed to its wide scale application in hospitals and surgery centers for collecting infectious waste. Moreover, these are latex free which protects the handler from infectious materials or contents, thereby augmenting its use.
With regards to end-use, biohazard bags market is largely segmented into pharmaceutical and biotech companies, chemical industry, hospitals, laboratories and research centers, and others.
The others segment comprises pathological center, nursing homes and long-term care centers, etc. which extensively demand biohazard bags. According to the report, this segment is expected to register a CAGR of 9% over the analysis timeline.
Nursing home patients are most commonly the large consumers of prescribed medicines. As the diagnosis and prescriptions keep on changing for these patients, large amounts of drugs are wasted. In 2015, Maharashtra state in India alone produced 69 tons of waste from nursing homes, blood banks and veterinary facilities. Such large amounts of waste disposal stimulate the demand for biohazard bags thereby driving the market growth.
Browse full table of contents (TOC) of this report @ https://www.decresearch.com/toc/detail/biohazard-bags-market
Partial Chapter of the Table of Content
Chapter 4. Biohazard Bags Market, By Capacity Type
4.1. Key segment trends
4.2. Less than 15 gallon
4.2.1. Market size, by region, 2015 – 2026
4.3. 15 to 35 gallon
4.3.1. Market size, by region, 2015 – 2026
4.4. More than 35 gallon
4.4.1. Market size, by region, 2015 – 202
Chapter 5. Biohazard Bags Market, By Material Type
5.1. Key segment trends
5.2. Polypropylene
5.2.1. Market size, by region, 2015 – 2026
5.3. Polyethylene
5.3.1. Market size, by region, 2015 – 2026
5.4. Plastic
5.4.1. Market size, by region, 2015 – 2026
5.5. High-density polyethylene
5.5.1. Market size, by region, 2015 – 2026
5.6. Others
5.6.1. Market size, by region, 2015 – 2026