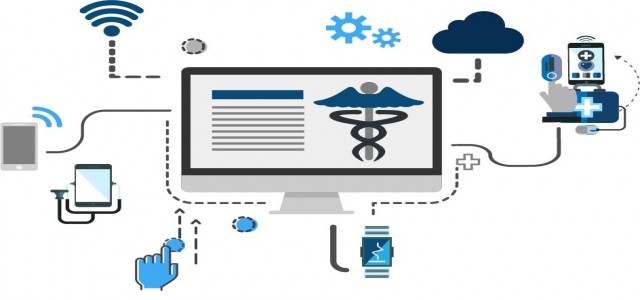 Continuous Renal Replacement Therapy Market report offers in-depth analysis of the industry size, share, major segments, and different geographic regions, forecast for the next five years, key market players, and premium industry trends. It also focuses on the key drivers, restraints, opportunities and industry challenges.
Continuous renal replacement therapy (CRRT) is an effective therapy used in the treatment of chronic kidney disease and acute kidney injury (AKI). In May 2020, the International Society of Nephrology (ISN) had reported that nearly 20% of COVID-19 patients have developed abnormalities in kidneys, including AKI. In a webcast from the U.S. and Italy, it had been reported and shared that in the current pandemic, CRRT is the preferred choice of treatment for dialyzing COVID-19 patients with AKI. Sustained nature of the pandemic in the near future is likely to create favorable opportunities for the CRRT industry.
Request for a sample copy of this report @ https://www.decresearch.com/request-sample/detail/2998
A rising occurrence of diabetes and subsequent kidney failure among the world population is fueling global continuous renal replacement therapy market size, which is set to surpass US$1.4 billion by 2025
Continuous Venovenous Hemodialysis (CVVHD) segment had registered a substantial valuation of USD 410 million in 2018 and is expected to observe a considerable growth over the upcoming years. The growth can be credited to rising adoption of Continuous Venovenous Hemodialysis owing to its enhanced efficiency for treating patients with acute renal failure. In addition, CRRT is also an effective solution for providing significant solute clearance, which will favor its adoption over the foreseeable future.
Consumables segment is estimated to record an appreciable growth rate of around 7.0% over the analysis timeline. This can be attributed to extensive use of consumables in continuous renal replacement therapy owing to their superior quality and lower cost. Moreover, consumables are replaced after every step of CRRT treatment for preventing contamination.
For example, recycled consumables like fistula needles may threat patient's life and therefore, needs replacement after each usage. Considering the high replacement rate of consumables, the segment is likely to witness an elevating demand over the forthcoming years.
Non-renal segment had registered a valuation of USD 180 million in 2018 and it is expected to foresee a significant growth over the ensuing years owing to the accelerating demand for continuous renal replacement therapy for non-renal disease treatment such as inflammatory syndromes and sepsis. CRRT therapies play a crucial role in the removal of mediators from blood circulation, which makes these therapies a potential solution for the treatment of several non-renal disorders.
Europe continuous renal replacement therapy market is projected to register a CAGR of 6% over the forecast period, considering the growing geriatric and baby boomer population who are prone to chronic diseases. Besides, increasing prevalence of diabetes across the region is also likely to evoke the demand for continuous renal replacement therapy over the forthcoming years.
Major industry players operating in continuous renal replacement therapy market such as Nxtstage, B.Braun, Fresenius Medical Care, Medical Components, Asahi Kasei Corporation, Medites, Nikkiso, Toray, Infomed, Medtronic, Medica and Baxter International are focused on adopting several strategic initiatives such as geographical expansions, new product launches, mergers, and acquisitions in order to gain a competitive edge in the market.
Browse full table of contents (TOC) of this report @ https://www.decresearch.com/toc/detail/continuous-renal-replacement-therapy-market
Partial Chapter of the Table of Content
Chapter 4. Continuous Renal Replacement Therapy Market, By Modality
4.1. Key segment trends
4.2. Continuous Venovenous Hemofiltration (CVVH)
4.2.1. Market size, by region, 2014-2025 (USD Million)
4.3. Continuous Venovenous Hemodiafiltration (CVVHDF)
4.3.1. Market size, by region, 2014-2025 (USD Million)
4.4. Continuous Venovenous Hemodialysis (CVVHD)
4.4.1. Market size, by region, 2014-2025 (USD Million)
4.5. Slow Continuous Ultrafiltration (SCUF)
4.5.1. Market size, by region, 2014-2025 (USD Million)
Chapter 5. Continuous Renal Replacement Therapy Market, By Product
5.1. Key segment trends
5.2. Instruments
5.2.1. Market size, by region, 2014-2025 (USD Million)
5.3. Consumables
5.3.1. Market size, by region, 2014-2025 (USD Million)