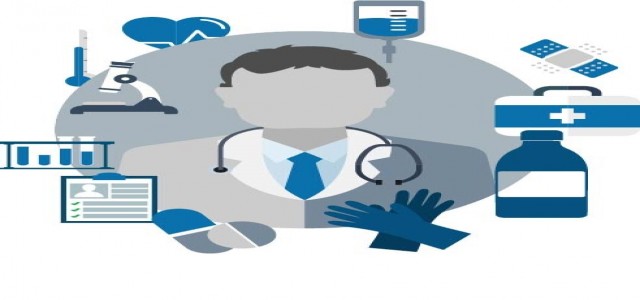 Electronic Skin Market report offers in-depth analysis of the industry size, share, major segments, and different geographic regions, forecast for the next five years, key market players, and premium industry trends. It also focuses on the key drivers, restraints, opportunities and industry challenges.
Electronic skin market has recorded consistent growth over the past few years, with a rise in therapeutic and diagnostic applications accompanying the increase in cardiac and diabetes cases worldwide. The product has been beneficial owing a number of features like stretching abilities, self-power abilities as well as self-healing properties. Key industry players manufacturing and distributing electronic skin products include Xenoma Inc., iRhythm, Dexcom, MC10 and VivaLnK, among many others. Companies often indulge in mergers and acquisitions that help introduce new technologies and expansion of product portfolio.
Request for a sample copy of this report @ https://www.decresearch.com/request-sample/detail/3255
There has been a major support from governments across different countries for the technological evolution in healthcare sector. For instance, the government of Sweden supports research of the upcoming technologies that also include electronic skin, with the help of the National Board for Technological Development. Electronic skin market share has been anticipated to surpass about USD 16 billion globally by 2026.
Skin-inspired electronics are characterized by flexible and stretching capabilities, which allow them to be integrated with semiconductor components including light-emitting diodes, antennas, compact power sources, and nano-sized drug delivery systems.
The electronic skin sensors, which are capable of measuring stress, strain, and temperature, can be rooted in the silicon-based flexible substrate as well as with cross-linked polymers. The sensors are then applied to various points of the human body. The product is also accompanied with flexible displays, which is an enhanced featured that has led to its increased adoption over bulky monitoring devices. These benefits are likely to offer several growth opportunities for the electronic skin market in years ahead.
In terms of segmentation by product, the global electronic skin industry is categorized into electronic patches and electronic skin suit. Of these, the electronic skin suit segment is set to record high market share, owing to its ability to monitor ailments and disorders related to sleep, cardiac, and respiratory systems, among others.
Based on the classification by component, the global electronic skin market is bifurcated into electro-active polymers, stretchable conductors, photovoltaics systems, and stretchable circuits. The stretchable conductor segment is anticipated to gain widespread adoption over the estimated timeline, which can be credited to its myriad advantages such as ultra-stretchability.
Stretchable conductors are considered as crucial elements for the stretchable electronic devices that are deployed in the next-gen soft robotics and wearables. High conductivity is the key advantage of using this conductor, which can be attributed to its thin metal films and significant adoption in wearable electronic devices. These factors have contributed to the rising popularity of the electronic skin market across the globe.
Based on sensor type, the global market is classified into electrophysiological sensors, chemical sensors, and tactile sensors. Among these sensor types, electrophysiological sensors are widely used to monitor chronic diseases and as a restoration therapy for patients who underwent trauma.
With regards to the application spectrum, the global electronic skin market is segmented into cosmetics, drug delivery systems, and health monitoring systems. Electronic skin has witnessed widespread application in the drug delivery system segment, as it considerably improves the therapy by minimizing side effects as well as increasing the action period.
Additionally, the distribution channel segment is categorized into B2C and B2B. Of these, the B2C segment is expected to register a high growth rate, as a result of increasing awareness among the general population, particularly in the developed countries, about the health benefits of using e-skin suits and patches.
On the regional front, the MEA electronic skin industry is poised to expand at a CAGR of 14.6% through 2026, which can be attributed to the presence of technologically advanced countries in the region, such as Saudi Arabia and the UAE.
The competitive landscape of the electronic skin market comprises of companies that are focusing on gaining a competitive edge and leveraging significant growth opportunities to strengthen their footprint in the global market.
For instance, in October 2018, VivaLNK partnered with Reckitt Benckiser to launch electronic skin patches or temperature monitors, namely Nurofen FeverSmart and Enfasmart FeverSense, across the globe. These products are designed to aid parents in automatically tracking the temperature changes in their children and significantly detecting fever. These CE certified and FDA-approved products are also capable of monitoring body temperature changes over many days.
Browse full table of contents (TOC) of this report @ https://www.decresearch.com/toc/detail/electronic-skin-market
Partial Chapter of the Table of Content
Chapter 4. Electronic Skin Market, By Product
4.1. Key segment trends
4.2. Electronic skin suit
4.2.1. Market size, by region, 2015-2026 (USD Million)
4.3. Electronic patches
4.3.1. Market size, by region, 2015-2026 (USD Million)
Chapter 5. Electronic Skin Market, By Component
5.1. Key segment trends
5.2. Stretchable circuits
5.2.1. Market size, by region, 2015-2026 (USD Million)
5.3. Photovoltaics system
5.3.1. Market size, by region, 2015-2026 (USD Million)
5.4. Stretchable conductors
5.4.1. Market size, by region, 2015-2026 (USD Million)
5.5. Electro-active polymers
5.5.1. Market size, by region, 2015-2026 (USD Million)