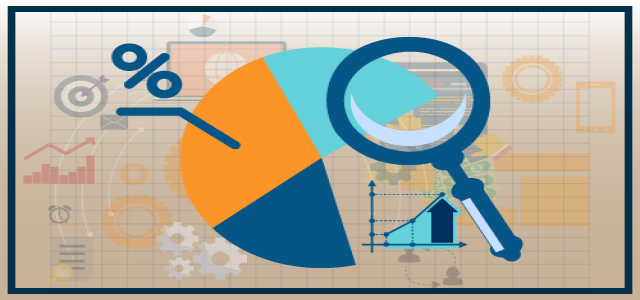 The global in-vitro fertilization services market forecast will be driven by supportive government initiatives aimed at providing effective assisted reproductive solutions. As per WHO, nearly 48 million couples and 186 million individuals suffer from infertility globally. Rising incidences of infertility among both males and females will boost the demand for IVF services. The high infertility rate can be mainly linked with genetic defects, deficiency disorders, and an increasing rate of sexually transmitted diseases.
The global in-vitro fertilization services market is further projected to gain remarkable traction over the forecast spell, owing to the growing rates of male and female infertility, along with the prevalence of sexually transmitted diseases. Infertility is mainly caused by factors such as deficiency disorders and genetic defects.
Request for a sample copy of this report @ https://www.decresearch.com/request-sample/detail/3441
In terms of the procedure, the in-vitro fertilization segment is expected to witness a significant growth rate of 7.8% CAGR up to 2025. The growth can be attributed to the low cost and high success rate of IVF, which helps in achieving a successful pregnancy and a healthy child.
With regards to the age group spectrum, the global in-vitro fertilization services market from the 35-39 segment is expected to expand at a considerable growth rate, as the chances of conceiving among women of this age group are extremely low. Reliable reports suggest that women aged between 35-39 years have only a 20 percent chance of getting pregnant, thereby bolstering the in-vitro fertilization process demand.
Based on end-use, the fertility center segment registered revenue worth $4.6 billion in 2018 and is likely to accrue commendable profits in the coming years, owing to its high preference, favored by low infection rate and enhanced facilities being provided.
U.S. in-vitro fertilization services market will experience a growth rate of 4.1% CAGR up to 2025, driven by the increasing infertility rate in the country. The Centers for Disease Control and Prevention had reported that nearly 6.1 million women in the age group of 15 to 44 years suffer from infertility. These trends will certainly augment IVF services business growth in the U.S.
Leading companies providing IVF services globally include Bourn Hall Fertility Clinic, Bangkok IVF Center, AVA Clinic Scanfert, Ovation Fertility, and IVIRMA Global among others. These firms are emphasizing on acquisition, business merger, and collaboration strategies to consolidate their market presence.
Request for customization @ https://www.decresearch.com/roc/3441
Partial Chapter of the Table of Content
Chapter 4. In-vitro Fertilization Services Market, By Product
4.1. Key segment trends
4.2. In-vitro fertilization (IVF)
4.2.1. Market size, by region, 2014 – 2025 (USD Million)
4.3. Intracytoplasmic sperm injection (ICSI)
4.3.1. Market size, by region, 2014 – 2025 (USD Million)
Chapter 5. In-vitro Fertilization Services Market, By Age Group
5.1. Key segment trends
5.2. Below 34
5.2.1. Market size, by region, 2014 – 2025 (USD Million)
5.3. 35-39
5.3.1. Market size, by region, 2014 – 2025 (USD Million)
5.4. 40-42
5.4.1. Market size, by region, 2014 – 2025 (USD Million)
5.5. 43 and Above
5.5.1. Market size, by region, 2014 – 2025 (USD Million)
Chapter 6. In-vitro Fertilization Services Market, By End-use
6.1. Key segment trends
6.2. Hospitals
6.2.1. Market size, by region, 2014 – 2025 (USD Million)
6.3. Fertility Centers
6.3.1. Market size, by region, 2014 – 2025 (USD Million)
6.4. Surgical Centers
6.4.1. Market size, by region, 2014 – 2025 (USD Million)
Browse full table of contents (TOC) of this report @ https://www.decresearch.com/toc/detail/in-vitro-fertilization-services-market