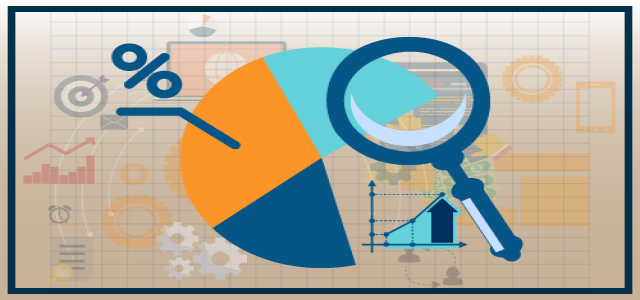 Global intragastric balloons market is poised to witness a remarkable growth over the projected timeframe of 2019 to 2025, considering the elevating product demand due to rising prevalence of obesity across the globe. As per World Health Organization report, approximately, 13% of world population suffered from obesity in 2016. Additionally, shifting consumer inclination towards non-surgical and non-invasive treatment for obesity is expected to evoke the adoption of gastric balloon for weight loss, which will positively influence the industry growth over foreseeable future.
The advancements in non-surgical and non-invasive procedures have made them a preferred option among consumers for treatment of obesity. High preference for such medical procedures will result in increased demand for intragastric balloon treatment in the coming years. The non-incisional advantage of intragastric balloon procedure and the complications associated with traditional surgical options will drive patient inclination towards non-surgical treatment options.
Request for a sample copy of this report @ https://www.decresearch.com/request-sample/detail/1173
Dual intragastric balloons segment is expected to mark a significant growth rate of 33.7% over the analysis timeframe owing to rising product demand driven by increasing prevalence of obesity. Other growth rendering factors for the segment are lesser risk of migration or obstruction as well as better patient comfort.
Gas-filled intragastric balloon system helps in reducing nearly 7% of the total body weight within 6 months, resulting in higher patient satisfaction. Also, the better quality of balloon enhances patient compliance at removal and helps avoid incidences of spontaneous deflations of the devices. Reportedly, gas-filled intragastric balloons market captured nearly 36% of the overall industry share in 2018 and will grow substantially over the next few years
France intragastric balloons market had registered a valuation of USD 3.1 million in 2018 and is estimated to show similar growth over the coming years on account of rising demand for weight loss procedures in the country. According to OECD report, one out of ten residents in France are obese and about 40% are overweight. Such rising prevalence of obesity in the country will provide ample growth opportunities to the industry.
Prominent industry players operating in intragastric balloons market such as Obalon Therapeutics, Silimed, Districlass Medical, Lexel, ReShape Medical, Spatz, Apollo Endosurgery, Allurion Technologies, Helioscopie Medical Implants and Medsil are focusing on strategies such as new product launch, mergers and acquisitions in order to gain a strong presence in the market. For instance, in 2017, Spatz entered into the partnership with HUMII clinics in Canada for increasing the distribution of its Spatz3 adjustable gastric balloon. Apparently, this strategic move will enable the company to expand its geographical footprint.
Request for customization @ https://www.decresearch.com/roc/1173
Partial Chapter of the Table of Content
Chapter 4. Intragastric Balloons Market, By Product
4.1. Key segment trends
4.2. Single intragastric balloon
4.2.1. Market size, by region, 2014 – 2025 (USD Million)
4.2.2. Market size, by region, 2014 – 2025 (No. of procedures)
4.2.3. Market size, by region, 2014 – 2025 (Units sold)
4.3. Dual intragastric balloon
4.3.1. Market size, by region, 2014 – 2025 (USD Million)
4.3.2. Market size, by region, 2014 – 2025 (No. of procedures)
4.3.3. Market size, by region, 2014 – 2025 (Units sold)
4.4. Triple intragastric balloon
4.4.1. Market size, by region, 2014 – 2025 (USD Million)
4.4.2. Market size, by region, 2014 – 2025 (No. of procedures)
4.4.3. Market size, by region, 2014 – 2025 (Units sold)
Chapter 5. Intragastric Balloons Market, By Filling Material
5.1. Key segment trends
5.2. Saline-filled balloon
5.2.1. Market size, by region, 2014 – 2025 (USD Million)
5.3. Gas-filled balloon
5.3.1. Market size, by region, 2014 – 2025 (USD Million)
Browse full table of contents (TOC) of this report @ https://www.decresearch.com/toc/detail/intragastric-balloon-market