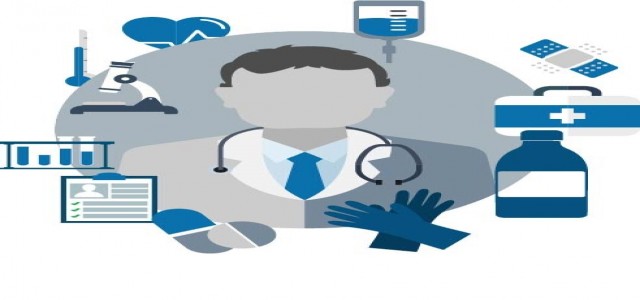 Kidney Stones Management Market report offers in-depth analysis of the industry size, share, major segments, and different geographic regions, forecast for the next five years, key market players, and premium industry trends. It also focuses on the key drivers, restraints, opportunities and industry challenges.
The kidney stones management market is likely to witness considerable revenue growth owing to rise in number of patients worldwide suffering kidney stones related symptoms. Some of the major causes of kidney stones are changing urban lifestyle and growing consumption of diet rich in oxalate, protein, sugar or sodium.
Request for a sample copy of this report @ https://www.decresearch.com/request-sample/detail/2603
Kidney stones mainly occur due to the formation of crystal in kidneys, which are generally instigated by multiple physicochemical events like supersaturation, nucleation, aggregation within tubular cells and retention of urinary stone constituents. The chances of recurrence of kidney stones are substantially high and difficult to prevent. As a result, a significant section of the population usually needs superior quality treatment and diagnosis to get rid of kidney stones.
Increasing awareness among public about the importance of kidney health and kidney stones treatment could positively impact the business outlook over the forthcoming years. A research report by GMI, estimates that the kidney stones management market might reach USD 2 billion by the year 2025. Several countries are taking multiple initiatives to develop awareness on the prevention of chronic kidney disorders.
• Growing preference for ultrasound diagnostics
Kidney stones are diagnosed via an abdominal x-ray, abdominal MRI, ultrasound, computed tomography, and intravenous pyelography, among other technologies. Ultrasound is a popular non-invasive diagnostic technology that makes use of transducers to assess severity of the disorder.
It emits no radiations and can be performed without any complexities or risks which is why it is generally preferred by healthcare professionals as well as patients. Ultrasound diagnostics segment accounted for more than 20% revenue share of kidney stones management industry in 2018 and is likely to witness a consistent expansion in the future.
• High prevalence of struvite kidney stones
Kidney stones can be classified into calcium oxalate, uric acid, calcium phosphate, cysteine stones, and struvite. Struvite is a crystalline substance composed of magnesium ammonium phosphate, also known as infections stones or triple phosphate. These stones are generally diagnosed using x-ray, MRI, or computed tomography machines.
Remunerations from the struvite segment was estimated to be worth more than US$150 million in 2018. Extracorporeal shock wave lithotripsy (ESWL) is commonly used treatment method that pulverizes infected renal calculi and alleviates the formation of kidney stones.
• Wide use of percutaneous nephrolithotomy
In addition to ESWL, ureteroscopy, lithotripsy, and percutaneous nephrolithotomy are some other methods used for the treatment of kidney stones. Percutaneous nephrolithotomy treatment segment is likely to grow at a CAGR of 4% through 2025.
The procedure involves making an incision at the back to remove the stones. Percutaneous nephrolithotomy is often used for the removal or large or odd shaped stones that cannot be removed via ureteroscopy or ESWL. Advantages such as minimally invasive nature and faster recovery, and a shorter hospital stay should increase the preference for the procedure.
• Increasing healthcare investment in Japan
Over the past decade or so, Japan has experienced a major shift in demographic trends, including an expanding aging population base suffering from urological disorders. This can be linked with changing dietary patterns and a rising consumption of unhealthy foods containing high amounts of sugar, sodium and oxalate.
As a result, the country has been investing substantially on improving its healthcare infrastructure to deliver better medical assistance to patients. In 2018, Japan kidney stones management industry size was estimated to be nearly US$95 million.
Cook Medical LLC, Dornier MedTech, Coloplast, Boston Scientific, and C. R. Bard are some of the prominent names in the industry. These companies are constantly investing in product innovation to launch novel solutions in the market. Citing an instance, in April 2019, Dornier MedTech had launched a single-use digital flexible ureteroscope called AXIS along with other kidney stone management products in the U.S.
Browse full table of contents (TOC) of this report @ https://www.decresearch.com/toc/detail/kidney-stones-management-market
Partial Chapter of the Table of Content
Chapter 4. Kidney Stones Management Market, By Type
4.1. Key segment trends
4.2. Calcium oxalate
4.2.1. Market size, by region, 2014 – 2025 (USD Million)
4.3. Calcium phosphate
4.3.1. Market size, by region, 2014 – 2025 (USD Million)
4.4. Uric acid
4.4.1. Market size, by region, 2014 – 2025 (USD Million)
4.5. Struvite
4.5.1. Market size, by region, 2014 – 2025 (USD Million)
4.6. Cysteine
4.6.1. Market size, by region, 2014 – 2025 (USD Million)
Chapter 5. Kidney Stones Management Market, By Diagnostics
5.1. Key segment trends
5.2. Abdominal X-ray
5.2.1. Market size, by region, 2014 – 2025 (USD Million)
5.3. Computed tomography
5.3.1. Market size, by region, 2014 – 2025 (USD Million)
5.4. Ultrasound
5.4.1. Market size, by region, 2014 – 2025 (USD Million)
5.5. Abdominal MRI
5.5.1. Market size, by region, 2014 – 2025 (USD Million)
5.6. Intravenous pyelography
5.6.1. Market size, by region, 2014 – 2025 (USD Million)
5.7. Others
5.7.1. Market size, by region, 2014 – 2025 (USD Million)