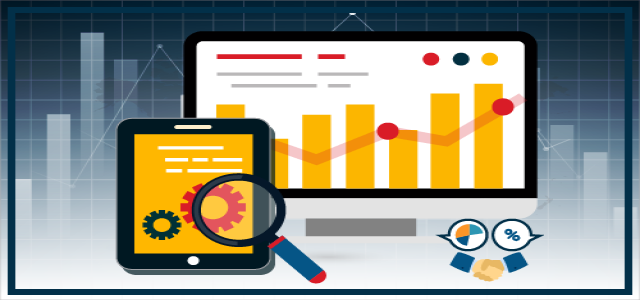 Marine Emission Control Systems Market is predicted to surpass USD 5 Billion by 2024. Stringent government norms coupled with rising emission levels from maritime industry will positively impact the industry landscape. The International Maritime Organization has amended a regulation to limit nitrogen oxide emissions by diesel vessels, built/installed on and after 1st January 2016. It has further revised the global sulfur limit in the fuel to 0.5%, applicable from 1st January 2020. In addition, on 1st July 2010, stringent norms under MARPOL 73/78 were introduced that has led to a rise in the deployment of ESPs.
Rising health and environment concern along with stringent government mandates inside and outside ECAs will complement the product installation. Growing shipbuilding industry, healthy orderbook and restructuring of old engines with an aim to adopt sustainable solutions are some of the major factors projected to propel the product penetration. Further, imposition of monetary penalties by PSAs in the instance of noncompliance to the mandates will drive the marine emission control systems market growth.
The U.S. market is anticipated to witness growth on account of strict emission control directives along with ongoing investments and technical advancements to manufacture green systems. Implementation of government protocols coupled with rising shipbuilding activities owing to growing demand for battle forces & commercial vessels will boost the marine emission control systems market growth. Further, in 2018, MEPC strategized to reduce the marine pollution and limit the emission levels by 50% by 2050.
Request sample copy of this report @ https://www.decresearch.com/request-sample/detail/2542
Hybrid marine emission control systems market is set to grow on account of strict government regulations coupled with advancements in emission control technology. High sulfur content in the fuel along with urgency to limit nitrogen oxide, PMs and sulfur emissions by maritime industry will encourage the product adoption. In addition, growing merchandise trade and rising demand for container vessels & bulk carriers will encourage the product deployment.
China marine emission control systems market is projected to grow over 10% by 2024. Increasing effect of marine pollution on the environment along with stringency in mandates to limit the emission levels will complement the product deployment. Further, ongoing FDI flow on account of mergers & acquisition and tax inversions will encourage the product demand.
Recreational applications will grow on grounds of rising disposable income and increase in demand for comfort & luxury. Ongoing research activities coupled with rapid technology innovations with an aim to reduce the cost pressure is set to encourage the system installation. Long international voyage along with increase in standards toward system operation, inspection, and construction will boost the marine emission control systems market demand.
Make Inquiry about this report @ https://www.decresearch.com/inquiry-before-buying/2542
Key industry manufacturers in the marine emission control systems market comprises of: Yara, Kwang sung, Mitsubishi, Hyundai Heavy Industries, Wartsila, Caterpillar, MAN Energy Solutions, Hug Engineering, DCL International, Agriemach, Johnson Matthey, Hitachi Zosen, Tenneco, DEC Marine, Alfa Laval, H+H Engineering, Langh Tech, DuPont, and Fuji Electric.
Table Of Content
Chapter 1. Methodology and Scope
1.1. Methodology
1.2. Market definitions
1.3. Market estimates and forecast parameters
1.4. Data Sources
1.4.1. Primary
1.4.2. Secondary
1.4.2.1. Paid Sources
1.4.2.2. Public Sources
1.5. Abbreviations
Chapter 2. Executive Summary
2.1. Marine emission control systems industry 3600 synopsis, 2013 - 2024
2.1.1. Business trends
2.1.2. Technology trends
2.1.3. Fuel trends
2.1.4. Application trends
2.1.5. Regional trends
Chapter 3. Marine Emission Control Systems Industry Insights
3.1. Industry segmentation
3.2. Industry landscape, 2013 – 2024 (USD Million)
3.3. Industry ecosystem analysis
3.3.1. Vendor Matrix
3.4. Innovation & sustainability
3.4.1. Wärtsilä
3.4.2. Mitsubishi
3.4.3. Clean Maritime
3.4.4. Damen
3.4.5. MAN Energy Solutions
3.4.6. DuPont
3.4.7. Hyundai Heavy Industries
3.4.8. Tenneco
3.5. Regulatory landscape
3.5.1. IMO
3.5.1.1. MARPOL
3.5.1.1.1. NOx Emission Standards
3.5.1.1.2. SOx Emission Standards
3.5.1.1.3. Greenhouse Gas Emissions
3.5.2. U.S.
3.5.2.1.1. 1999 Marine Engine Rule
3.5.2.1.2. 2002 Recreational Engine Rule
3.5.2.1.3. 2003 Category 3 Engine Rule
3.5.2.1.4. 2008 Category ½ Engine Rule
3.5.2.1.5. Environment Control Areas
3.5.2.1.6. California
3.5.3. China
3.5.3.1. China, I/II Standards
3.5.3.2. Domestic Emission Control Areas
3.5.4. Japan
3.5.5. Europe
3.5.5.1. Directive 2004/26/EC
3.5.5.2. Directive 1999/32/EC
3.6. Shipbuilding industry trends & outlook (2013- 2024)
3.7. Global operated fleet, by operators, 2016
3.8. Global ownership of fleet, by countries, 2017
3.9. Cost benefit analysis of SCRs
3.10. Installation cost of scrubber systems, by vessels
3.10.1. Container vessels
3.10.2. Tankers
3.10.3. Bulk carriers
3.11. Global NOx emissions (thousand tonnes), by leading countries, 2015
3.12. Global sulfur emissions (thousand tonnes), by leading countries, 2015
3.13. Industry impact forces
3.13.1. Growth drivers
3.13.1.1. Growing seaborne trade activities
3.13.1.2. Stringent government regulations toward emissions
3.13.1.3. Technological advancements
3.13.2. Industry pitfalls & challenges
3.13.2.1. High installation cost
3.13.2.2. Availability of alternate fuel
3.14. Porter's Analysis
3.15. Key customer requirements
3.16. Entry barriers
3.17. Growth potential analysis
3.18. Competitive landscape
3.18.1. Company market share, 2017
3.18.1.1. Retrofit of SCR market share, 2017
3.18.1.2. New orders, by companies, 2017
3.18.2. Strategy dashboard
3.18.2.1. Wärtsilä
3.18.2.1.1. Partnership
3.18.2.1.2. Acquisitions
3.18.2.1.3. Agreement
3.18.2.1.4. Joint Venture
3.18.2.1.5. Product launch
3.18.2.1.6. Product development
3.18.2.2. Mitsubishi
3.18.2.2.1. Agreement
3.18.2.2.2. Product launch
3.18.2.3. Alfa Laval
3.18.2.3.1. Agreement
3.18.2.4. Yara
3.18.2.4.1. Partnership
3.18.2.5. Clean Marine
3.18.2.5.1. Contract
3.18.2.6. Damen
3.18.2.6.1. Agreement
3.18.2.7. MAN Energy Solutions
3.18.2.7.1. Product development
3.18.2.8. Hug Engineering
3.18.2.8.1. Agreement
3.18.2.9. Hyundai Heavy Industries
3.18.2.9.1. Product Development
3.19. PESTEL Analysis