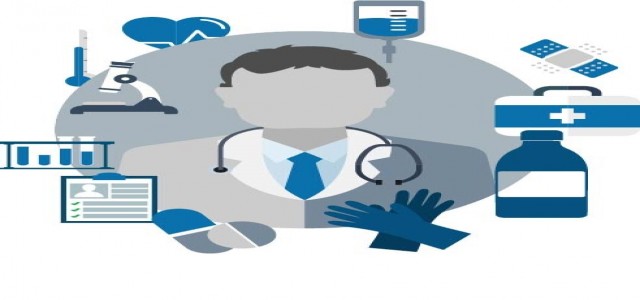 Neuroendoscopy Market report offers in-depth analysis of the industry size, share, major segments, and different geographic regions, forecast for the next five years, key market players, and premium industry trends. It also focuses on the key drivers, restraints, opportunities and industry challenges.
Globally rising brain tumor cases will result in an increasing adoption and demand for neuroendoscopy surgical procedures, driving the neuroendoscopy market growth over the forthcoming years. Various risk factors like exposure to radiation along with having a family history of brain tumors has increased the risk of brain tumor worldwide. With cases of several different kinds of tumors such as glioma, craniopharyngioma, meningioma, glioblastoma, astrocytoma, and acoustic neuroma among others being recorded annually, which is subsequently fueling the need for neurosurgery procedures.
Request for a sample copy of this report @ https://www.decresearch.com/request-sample/detail/4039
According to U.S-based non-profit organization, National Brain Tumor Society, at present, an estimated 700,000 individuals throughout the United States are suffering from and living with primary brain tumor. additionally, more than 87,000 new brain tumor cases are expected to be diagnosed the end of 2020 alone. Such high numbers, coupled with new innovations in minimally invasive brain surgeries, are bound to create a plethora of growth opportunities for the industry in coming years.
A report by GMI, estimates that the neuroendoscopy market is anticipated to surpass a valuation of $250 million by 2025.
Transnasal neuroendoscopy application segment is estimated to observe around 25.1% revenue share over the forecast timeframe. Transnasal neuroendoscopy is specified for use in pure neuroendoscopy and endoscope-aided micro-neurosurgery.
It is extensively used for diagnosis, direct visualization, as well as therapeutic procedures which includes removal of tumors and cysts. In addition, developments in surgical instrumentation also lets neurosurgeons to treat much more complex surgeries using modified less invasive approaches. Consequently, rising instances where transnasal neuroendoscopy can be effectively applied to treat ailments would fuel the segment share over the coming years.
In 2018, the ambulatory surgical centers were projected to witness more than 20% of the revenue share of the overall market. Ambulatory surgical centers further offer various benefits in comparison to diagnostic centers and hospitals such as low risk of having hospital acquired infection, well-equipped devices, and shorter hospital stays.
Furthermore, presence of highly skilled healthcare professionals and the rapidly increasing number of neuro surgeries performed annually will also drive the segmental growth.
The neuroendoscopy market in Asia-Pacific was valued at approximately $30 million in 2018. The growing level of awareness among the regional population regarding neuroendoscopy procedures to diagnose patient health efficiently will augment the market growth.
Moreover, a momentous rise in brain tumor cases across Asian countries like Singapore, China, Japan, and India among others will further create new growth opportunities for the market in the region, influencing global industry trends.
Additionally, increasing number of central nervous system as well as brain cancer cases will also have a substantially positive impact on revenue growth. Furthermore, rising healthcare expenditure in emerging APAC countries will further encourage the regional growth.
HAWK, Schindler endoskopie technologie, Clarus Medical, adeor medical, Tonglu WANHE, B. Braun, Machida Endoscope, Ackermann Instrumente, and KARL STORZ among others are some of the key players operating in the neuroendoscopy market.
Browse full table of contents (TOC) of this report @ https://www.decresearch.com/toc/detail/neuroendoscopy-market
Partial Chapter of the Table of Content
Chapter 4. Neuroendoscopy Market, By Product
4.1. Key segment trends
4.2. Rigid neuroendoscopes
4.2.1. Market size, by region, 2014 - 2025 (USD Million)
4.2.2. Rigid fiberscopes
4.2.2.1. Market size, by region, 2014 - 2025 (USD Million)
4.2.3. Rigid videoscopes
4.2.3.1. Market size, by region, 2014 - 2025 (USD Million)
4.3. Flexible neuroendoscopes
4.3.1. Market size, by region, 2014 - 2025 (USD Million)
Chapter 5. Neuroendoscopy Market, By Application
5.1. Key segment trends
5.2. Transnasal neuroendoscopy
5.2.1. Market size, by region, 2014 - 2025 (USD Million)
5.3. Intraventricular neuroendoscopy
5.3.1. Market size, by region, 2014 - 2025 (USD Million)
5.4. Transcranial neuroendoscopy
5.4.1. Market size, by region, 2014 - 2025 (USD Million)