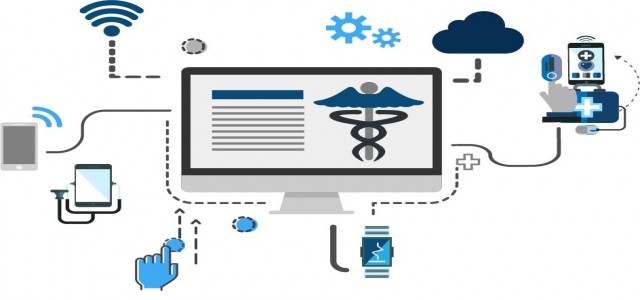 Ophthalmic Viscosurgical Devices Market report offers in-depth analysis of the industry size, share, major segments, and different geographic regions, forecast for the next five years, key market players, and premium industry trends. It also focuses on the key drivers, restraints, opportunities and industry challenges.
Global ophthalmic viscosurgical devices market size is anticipated to surge at a considerable pace in the forthcoming years, owing to the increasing rate of cataract surgeries worldwide. These devices are considered as the crucial tools in performing anterior segment surgery. For example, in December 2019, a leading eye health business, Bausch + Lomb, initiated a clinical trial to evaluate the safety & efficacy of a new cohesive OVD. The trial was geared towards offering a new treatment option to cataract surgeons in the continuum of cohesive & dispersive viscoelastics.
Request for a sample copy of this report @ https://www.decresearch.com/request-sample/detail/1134
OVDs are transparent and gel-like substances that have viscous and elastic properties. These viscoelastic substances are a set of components developed to protect the internal eye tissue during surgical procedures. Viscosurgical devices were initially used to maintain space in the human eye during the implantation of intraocular lenses.
Patients with Intraoperative floppy iris syndrome (IFIS) or small pupils can be treated by using specific OVDs to stabilize and enlarge pupil size. These factors will significantly contribute to overall ophthalmic viscosurgical devices market expansion over the forecast spell.
OV devices comprise of chondroitin sulfate, sodium hyaluronate, hydroxypropyl methylcellulose, and other substances, which vary in viscosities and molecular weights. OVDs that consist of hydroxypropyl methylcellulose (HPMC) were one of the first treatments adopted to enhance the effectiveness of ocular lubricants, which will provide an opportunity for the ophthalmic viscosurgical devices market to grow exponentially in the coming years.
However, HPMC is not a bioavailable dietary fiber in the human body, which has limited the adoption of its components. On the other hand, sodium hyaluronate is a biopolymer that occurs in several connective tissues in the body, and carries a negative charge as well as has low protein content and high molecular weight. Moreover, Chondroitin sulfate, like sodium hyaluronate, is a viscoelastic biopolymer, which possesses a double-negative charged sulfated group.
In terms of segmentation by product, the global ophthalmic viscosurgical devices market is bifurcated into combined, cohesive, and dispersive segments. Of these, the combined product segment recorded a considerable revenue share in 2019 and is poised to depict a CAGR of more than 10% through 2026.
The competitive landscape of the ophthalmic viscosurgical devices market comprises of several companies that are focusing on enhancing their market position by means of varied strategies such as product launches and M&A.
To illustrate, in July 2018, Amring Pharmaceuticals released its Biolon OVD, a product designed to help the company gain a significant stance in the rapidly growing ophthalmic market. The product is an optically clear, sterile, fermentation-based sodium hyaluronate viscoelastic that is offered in the sterile prefilled syringe. It has been used by global cataract surgeons for several years, with the latest product being made available to surgeons in the U.S.
Browse full table of contents (TOC) of this report @ https://www.decresearch.com/toc/detail/ophthalmic-viscosurgical-devices-market
Partial Chapter of the Table of Content
Chapter 4. Ophthalmic Viscosurgical Devices Market, By Product
4.1. Key segment trends
4.2. Dispersive
4.2.1. Market size, by region, 2015 - 2026 (USD Million)
4.3. Cohesive
4.3.1. Market size, by region, 2015 - 2026 (USD Million)
4.4. Combined
4.4.1. Market size, by region, 2015 - 2026 (USD Million)
Chapter 5. Ophthalmic Viscosurgical Devices Market, By Application
5.1. Key segment trends
5.2. Cataract surgery
5.2.1. Market size, by region, 2015 - 2026 (USD Million)
5.3. Vitreoretinal surgery
5.3.1. Market size, by region, 2015 - 2026 (USD Million)
5.4. Canaloplasty
5.4.1. Market size, by region, 2015 - 2026 (USD Million)
5.5. Refractive surgery
5.5.1. Market size, by region, 2015 - 2026 (USD Million)
5.6. Keratoplasty
5.6.1. Market size, by region, 2015 - 2026 (USD Million)
5.7. Others
5.7.1. Market size, by region, 2015 - 2026 (USD Million)