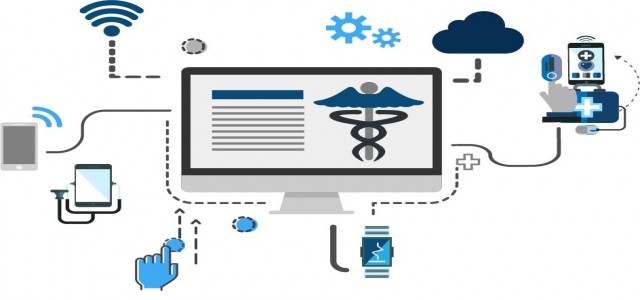 Osseointegration Implants Market report offers in-depth analysis of the industry size, share, major segments, and different geographic regions, forecast for the next five years, key market players, and premium industry trends. It also focuses on the key drivers, restraints, opportunities and industry challenges.
Osseointegration implants have gained traction in recent years due to growing occurrence of dental abnormalities worldwide. Osseointegration implant companies have been focusing on product innovation to introduce novel solutions. In March 2019, Zimmer Biomet Dental had launched the GenTek™ line of restorative components in partnership with Zfx for its genuine dental implants.
GMI, Inc., forecasts that global osseointegration implants market size will surpass an annual valuation of over US$8.6 billion by 2025. Described below are a few major trends driving the demand for osseointegration implants in the near future.
Request for a sample copy of this report @ https://www.decresearch.com/request-sample/detail/2061
• Robust demand for dental osseointegration implants
Dental osseointegration implants industry size is slated to grow at a CAGR of 7.8% through 2025. Due to an increasing prevalence of dental health problems, government bodies have increased their expenditure for advancing dental implant research and development.
The global rise in dental disorders can be associated with a considerable rise in smoking and alcohol consumption. With growing pervasiveness of risk factors resulting in oral diseases, many countries are focusing on improving their oral health infrastructure and offer full-time assistance to dental patients.
• Wide preference for zirconia osseointegration implants
Osseointegration implants are typically made of titanium, stainless steel, zirconia, and ceramic. Zirconia osseointegration implants captured more than 44% revenue share of the industry in 2018. These implants are widely preferred on account of several key characteristics and advantages such as aesthetic appearance, ease in fixation, high biocompatibility, thermal stability, effective load-bearing and anti-erosion properties. Easy availability and lower costs of zirconia implants will further boost their adoption in the upcoming years.
• Significant adoption across dental clinics
In terms of the end-user, dental clinics segment was valued at more than US$2.5 billion in 2018. With growing popularity of cosmetic dental procedures, the number of people visiting dental clinics for dental implants has surged rapidly.
In many developed countries, the reimbursement for low-cost dental procedures conducted in clinics is easily available to insured patients, compared to hospitals. Growing awareness regarding advanced cosmetic dental procedures among consumers is likely to bolster overall osseointegration implants industry outlook.
• Widespread occurrence of dental problems across the U.S.
Developed countries such as the U.S. have been investing substantially on osseointegration implant-based research studies. The U.S. has also witnessed an increased incidence of dental problems over the past few years.
A study by the American Association of Oral and Maxillofacial Surgeons revealed that nearly 69% Americans aged between 35 and 44 lose at least one permanent tooth to gum disease, tooth decay, failed root canal, or accident. In 2018, U.S. constituted more than 84% revenue share of North America osseointegration implants industry.
Meanwhile, India osseointegration implants industry is projected to grow at a CAGR of 9% through 2025. The regional growth can be linked with growing number of baby boomers and rising occurrence of dental and orthopedic disorders.
Factors such as high cost of implant procedures, post-surgical complications and side-effects, and strict approval for these procedures may negatively impact osseointegration implants industry forecast. However, with constant developments in implant technologies, the market for osseointegration implants is poised to witness commendable growth in the forthcoming years.
Browse full table of contents (TOC) of this report @ https://www.decresearch.com/toc/detail/osseointegration-implants-market
Partial Chapter of the Table of Content
Chapter 4. Osteointegration Implants Market, By Product
4.1. Key segment trends
4.2. Dental
4.2.1. Market size, by region, 2014 - 2025 (USD Million)
4.2.2. Components
4.2.2.1. Market size, by region, 2014 - 2025 (USD Million)
4.2.2.2. Crown
4.2.2.2.1. Market size, by region, 2014 - 2025 (USD Million)
4.2.2.3. Abutment
4.2.2.3.1. Market size, by region, 2014 - 2025 (USD Million)
4.2.2.3.2. Definitive abutments
4.2.2.3.2.1. Market size, by region, 2014 - 2025 (USD Million)
4.2.2.3.3. Temporary abutments
4.2.2.3.3.1. Market size, by region, 2014 - 2025 (USD Million)
4.3. Bone anchored prosthesis
4.3.1. Market size, by region, 2014 – 2025 (USD Million)
4.3.2. Upper limb
4.3.2.1. Market size, by region, 2014 – 2025 (USD Million)
4.3.3. Lower limb
4.3.3.1. Market size, by region, 2014 – 2025 (USD Million)
Chapter 5. Osteointegration Implants Market, By Material Type
5.1. Key segment trends
5.2. Titanium
5.2.1. Market size, by region, 2014 - 2025 (USD Million)
5.3. Zirconia implants
5.3.1. Market size, by region, 2014 – 2025 (USD Million)
5.4. Stainless steel implants
5.4.1. Market size, by region, 2014 – 2025 (USD Million)
5.5. Ceramic implants
5.5.1. Market size, by region, 2014 – 2025 (USD Million)