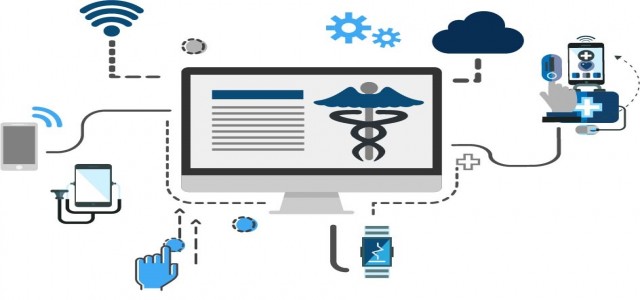 Pacemakers Market report offers in-depth analysis of the industry size, share, major segments, and different geographic regions, forecast for the next five years, key market players, and premium industry trends. It also focuses on the key drivers, restraints, opportunities and industry challenges.
Growing burden of numerous heart disorders, such as bradycardia, heart blockages, and tachycardia will accelerate pacemakers market growth. Alongside, expansion of population base with abnormal heart rhythms or arrhythmia disorder has intensified the product demand. Rise in geriatric population, who are more susceptible to chronic diseases, is a key factor which has amplified pacemakers industry demand. Also, introduction of numerous advanced pacemakers has escalated the product adoption and stimulated pacemakers industry growth.
According to a research study conducted by GMI, pacemakers market will surpass $4.2 billion in terms of value and around 2.4 million units in terms of volume by the year 2025.
Request for a sample copy of this report @ https://www.decresearch.com/request-sample/detail/3776
Slated below are a few of the ongoing trends advancing the pacemaker market size:
1) MRI compatible pacemakers gaining popularity-
MRI compatible pacemakers have grown to become more reliable and functional due to technological innovation. As per the Diagnostic and Interventional Cardiology report, majority of vendors supplying pacemakers in the United States in 2018 offered MRI-safe pacemakers and solutions that were approved for commercialization from the FDA.
Taking February 2017 for instance, Abbott revealed that the FDA cleared both the Tendril™ MRI pacing lead and Assurity MRI™ pacemaker for magnetic resonance (MR)-conditional labeling. Apparently, patients who have these low-voltage pacemakers can undergo full-body MRI scans.
In addition to this, other innovative modifications in pacemakers like microprocessor-controlled devices, transitional tissue welding, and dynamic pacemaking could improve the adoption rates of these pacemakers. However, factors like lack of reimbursement or insurance coverage across underdeveloped & developing countries and the high cost of the pacemakers might negatively impact industry growth.
2) Increasing demand for cardiac care centers-
Availability of skilled and knowledgeable healthcare professionals coupled with rapid advancements across healthcare facilities could propel the demand for cardiac care centers over the predicted timeframe. Estimates suggest that the segment could register a compound annual growth rate of over 4% by 2025. Easy accessibility to CVD treatments across these centers could benefit product penetration.
3) Lucrative growth opportunities across the U.S.-
The U.S. has proved to be a promising ground for pacemaker companies as the region managed to record USD 1.5 billion in 2018. Estimates predict that the region could hold a major portion of the market share over the predicted timeline.
U.S. is witnessing a steady growth in number of cases of abnormal heart rhythm conditions and heart arrhythmia disorders. According to the Center for Disease Control and Prevention (CDC), in every 37 seconds one person in the US dies from cardiovascular disease and nearly 647,000 Americans die because of heart disease each year. Rising cases of heart related diseases may foster U.S. pacemakers market size.
Browse full table of contents (TOC) of this report @ https://www.decresearch.com/toc/detail/pacemaker-market
Partial Chapter of the Table of Content
Chapter 4. Pacemakers Market, By Product
4.1. Key segment trends
4.2. Implantable Pacemakers
4.2.1. Market size, by region, 2014 – 2025 (USD Million)
4.2.2. Market size, by region, 2014 – 2025 (Units)
4.3. External Pacemakers
4.3.1. Market size, by region, 2014 – 2025 (USD Million)
4.3.2. Market size, by region, 2014 – 2025 (Units)
Chapter 5. Pacemakers Market, By Technology
5.1. Key segment trends
5.2. Single-chamber Pacemakers
5.2.1. Market size, by region, 2014 – 2025 (USD Million)
5.2.2. Market size, by region, 2014 – 2025 (Units)
5.2.3. Single-chamber Atrial
5.2.3.1. Market size, by region, 2014 – 2025 (USD Million)
5.2.3.2. Market size, by region, 2014 – 2025 (Units)
5.2.4. Single-chamber Ventricular
5.2.4.1. Market size, by region, 2014 – 2025 (USD Million)
5.2.4.2. Market size, by region, 2014 – 2025 (Units)
5.3. Dual-chamber pacemakers
5.3.1. Market size, by region, 2014 – 2025 (USD Million)
5.3.2. Market size, by region, 2014 – 2025 (Units)
5.4. Biventricular/CRT Pacemakers
5.4.1. Market size, by region, 2014 – 2025 (USD Million)
5.4.2. Market size, by region, 2014 – 2025 (Units)