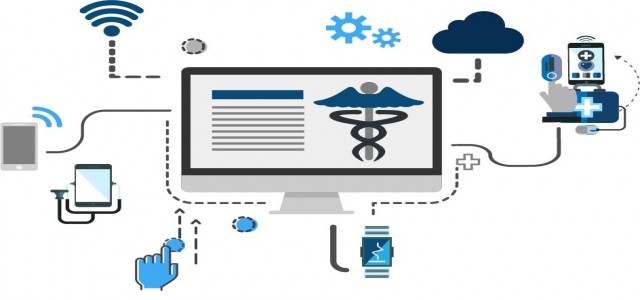 Pet Diabetes Care Devices Market report offers in-depth analysis of the industry size, share, major segments, and different geographic regions, forecast for the next five years, key market players, and premium industry trends. It also focuses on the key drivers, restraints, opportunities and industry challenges.
The number of diabetes patients across the globe has increased exponentially in recent years. Diabetes mellitus is a health problem that occurs when the body is unable to break down glucose normally. Animals can also suffer from diabetes. In majority of cases, obesity is the leading cause for development of the disease. In cats and dogs, diabetes can occur at any age.
Pet adoption trends have gained significant momentum over the past few years mainly due to changing perception towards pets as companion. The number of pet-owning households has surged rapidly in both developed and developing regions. Pet diabetes care devices are slated to witness a strong demand as most pet owners are willing to spend significantly on their pet's healthcare requirements.
Request for a sample copy of this report @ https://www.decresearch.com/request-sample/detail/4444
GMI, estimates that global pet diabetes care devices market size will be worth more than US$2.8 billion by 2025, with growing number of obese pets worldwide. Ongoing technological developments in insulin delivery devices will be another crucial factor augmenting the market share.
The occurrence of diabetes can be observed in cats, dogs, and horses, among other animals. Cats segment was estimated to be worth US$652.4 million in 2018. The risk of development of diabetes is considerably lower in cats as compared to dogs. However, cats have more risk of developing type-2 diabetes. According to the 2016 State of Pet Health report, the incident of feline diabetes increased by more than 16% since 2006.
Pet diabetes care devices find widespread use in veterinary hospitals, veterinary clinics, and home care settings. As a result of growing pet adoption across both developed and emerging economies, the number of veterinary hospitals has increased significantly. Veterinary hospitals accounted for 43% revenue share in 2018. Majority of pet owners today prefer veterinary hospitals over clinics due to the availability of a wider range of equipment, treatment options, and technologies.
UK pet diabetes care devices market will record a CAGR of 8.5% through 2025. The country has witnessed rapidly growing pet adopting trends over the years. An increasing occurrence of diabetes in pets in the region will offer lucrative opportunities to regional manufacturers. These companies are taking active steps to raise awareness regarding the risk of diabetes and the variety of treatment options and devices available.
Browse full table of contents (TOC) of this report @ https://www.decresearch.com/toc/detail/pet-diabetes-care-devices-market
Partial Chapter of the Table of Content
Chapter 4. Pet Diabetes Care Devices Market, By Device Type
4.1. Key segment trends
4.2. Glucose monitoring devices
4.2.1. Market size, by region, 2014 – 2025 (USD Million)
4.3. Insulin delivery devices
4.3.1. Market size, by region, 2014 – 2025 (USD Million)
4.3.2. Insulin delivery pen
4.3.2.1. Market size, by region, 2014 – 2025 (USD Million)
4.3.3. Insulin syringes
4.3.3.1. Market size, by region, 2014 – 2025 (USD Million)
Chapter 5. Pet Diabetes Care Devices Market, By Animal
5.1. Key segment trends
5.2. Cats
5.2.1. Market size, by region, 2014 – 2025 (USD Million)
5.3. Dogs
5.3.1. Market size, by region, 2014 – 2025 (USD Million)
5.4. Horses
5.4.1. Market size, by region, 2014 – 2025 (USD Million)