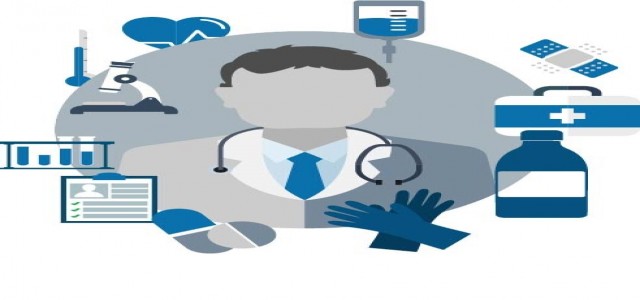 Stethoscope Market report offers in-depth analysis of the industry size, share, major segments, and different geographic regions, forecast for the next five years, key market players, and premium industry trends. It also focuses on the key drivers, restraints, opportunities and industry challenges.
The prevalence of an unhealthy lifestyle and minimal physical activity have led to an expansion in the patient pool worldwide, which has spurred stethoscope market growth. In recent years, the occurrence of several chronic, cardiac, and pulmonary ailments has grown considerably. The elderly population in particular, is more susceptible to such diseases. In this regard, companies operating in stethoscope industry are also effectuating research & development activities to introduce innovative devices and increase product demand.
Request for a sample copy of this report @ https://www.decresearch.com/request-sample/detail/2923
According to a comprehensive research report published by GMI., stethoscope market size is predicted to surpass $520 million by 2026.
CVDs are the leading cause of mortality worldwide and the number of patients suffering from cardiovascular disorders is growing every year. An expanding geriatric population base will certainly drive stethoscope market outlook in the near future. In August 2020, a Philippines-based healthcare facility had launched a new innovative stethoscope with social distancing features that can help save more lives amid the COVID-19 pandemic.
Stethoscopes can be bifurcated into electronic and acoustic stethoscopes. The demand for acoustic stethoscopes is projected to grow at a CAGR of 4.3% through 2026. These are among the most widely used diagnostic devices used in healthcare facilities. Benefits of acoustic stethoscopes such as simple mechanical construction and lower cost will certainly boost their demand.
Stethoscopes can also be classified on the basis of design as single head, double head, triple head stethoscopes. In 2019, the triple head stethoscopes industry size was valued at US$53 million. These stethoscopes are specifically designed to hear and evaluate critical heart sounds accurately. Growing occurrence of heart-related diseases is likely to augment their adoption in the future.
Considering the tube type, stethoscopes can be divided into single tube and double tube. Single tube stethoscope market size is projected to witness a CAGR of more than 4.8% up to 2026. These stethoscopes consist of a single tube that divides into two parts and connects the chest piece with the ear pieces. Single tube stethoscopes are generally preferred owing to lower costs compared to double tube type.
In terms of the usability, stethoscopes can be bifurcated into reusable and disposable stethoscopes. The demand for reusable stethoscopes is expected to grow at a 4.9% CAGR through 2026. Stethoscopes, among other medical devices and equipment, are considered as a onetime investment by most healthcare professionals.
From a geographical point of view, Latin America stethoscope industry size is estimated to witness a modest CAGR of 6% up to 2026. The World Heart Federation reports that the economic burden of four major cardiovascular heart conditions, including heart failure, heart attack, atrial fibrillation, and hypertension, surpassed US$30 billion in 2015. These factors are likely to create favorable growth opportunities for regional players.
On the other hand, Middle East and Africa stethoscope market size will witness a CAGR of over 6.5% by 2026, mainly on account of widespread occurrence of cardiovascular diseases. Factors such as unhealthy diet and lifestyle trends, lack of physical activity, consumption of alcohol, and smoking have significantly contributed towards the same.
Browse full table of contents (TOC) of this report @ https://www.decresearch.com/toc/detail/stethoscope-market
Partial Chapter of the Table of Content
Chapter 5. Stethoscope Market, By Design
5.1. Key segment trends
5.2. Single Head
5.2.1. Market size, by region, 2015 – 2026 (USD Million)
5.2.2. Market size, by region, 2015 – 2026 (Units)
5.3. Double Head
5.3.1. Market size, by region, 2015 – 2026 (USD Million)
5.3.2. Market size, by region, 2015 – 2026 (Units)
5.4. Triple Head
5.4.1. Market size, by region, 2015 – 2026 (USD Million)
5.4.2. Market size, by region, 2015 – 2026 (Units)
Chapter 6. Stethoscope Market, By Usability
6.1. Key segment trends
6.2. Reusable
6.2.1. Market size, by region, 2015 – 2026 (USD Million)
6.2.2. Market size, by region, 2015 – 2026 (Units)
6.3. Disposable
6.3.1. Market size, by region, 2015 – 2026 (USD Million)
6.3.2. Market size, by region, 2015 – 2026 (Units)