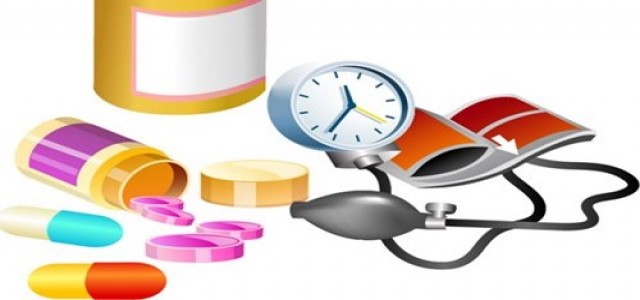 Slated as a significant health issue, postoperative nausea and vomiting (PONV) has impacted the lives of numerous patients that undergo surgery in the U.S. According to a report, PONV, upon not being treated, can occur in around 30% of the general surgical patient population and in up to 80% in high-risk surgical patients. The U.S. alone records over 40 million patients each year that undergo surgery.
With an eye to offering an effective PONV treatment in the U.S., Acacia Pharma Group plc, a UK-based biopharmaceutical company that focuses on developing novel products that support patients that go through serious medical procedures like surgery or chemotherapy, announced the launch of BARHEMSYS® (amisulpride injection).
BARHEMSYS is an intravenous drug comprising of a formulation of selective dopamine D2 and D3 developed for the treatment of PONV. In February 2020, BARHEMSYS successfully received approval from the US Food and Drug Administration (FDA) for the prevention and treatment of postoperative nausea & vomiting. The treatment will be made available across major wholesalers and specialty distributors in the U.S. for customers.
Speaking on the launch, Mike Bolinder, CEO, Acacia Pharma, said that their firm is pleased to make BARHEMSYS available in the US for millions of patients that suffer from PONV each year. BARHEMSYS is the only antiemetic that is approved for the treatment of PONV in patients who have experienced prior failed prophylaxis with an agent of different class using present standard of care.
He said that approximately 16 million surgical patients in the U.S. each year suffer from PONV despite receiving prophylaxis. Acacia Pharma anticipates strong demand for BARHEMSYS as healthcare institutes in the US seek to address surgical backlogs caused by the coronavirus pandemic.
Reports claim that BARHEMSYS is currently available for ordering in the US by major wholesalers and selected distributors, including Amerisource Bergen, Morris and Dickson, Cardinal Health, Besse, McKesson Medsurg, McKesson, and Curascript.
Source Credit: https://www.globenewswire.com/news-release/2020/08/24/2082317/0/en/BARHEMSYS-amisulpride-injection-Launched-in-the-US-for-the-Treatment-and-Prevention-of-PONV.html