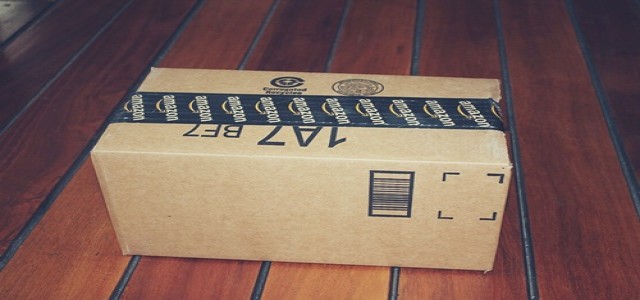 The e-commerce giant claims its drone's safety features to be as robust and stable as a commercial aircraft.
Global e-commerce giant, Amazon has recently unveiled the latest version of its Prime Air delivery drone, claiming that it aims to launch a delivery service using the drone in the coming months. Amazon however, failed to state the place and number of customers it will initially cover.
While unveiling the drone, Jeff Wilke, CEO, Worldwide Consumer, Amazon, said that the company knows well that customers will only feel comfortable if the drone deliveries were incredibly safe. Amazon claims that the air drone's safety features would make it as stable and robust as a commercial aircraft.
Reportedly, the Prime air drone uses a combination of depth cameras, thermal cameras and sonar to detect potential hazards. Moreover, with the help of machine learning models, the onboard computers can automatically detect obstacles and navigate a way around them. The drone's rotors are also completely covered for safety, while the covers serve as wings during sustained flight.
At the launch, a test flight video by Amazon accompanied the new drone announcement that showed how the craft transforms in mid-air. The company also said that it aims to develop fully electric drones that can offer a range of up to 15 miles and can deliver packages under 5 pounds to customers under 30 minutes.
Speaking further, Wilke said that Amazon's vision is to have a certified commercial program that will allow them to make deliveries to customers, which the company is working towards in the coming months.
For the record, Amazon has first announced plans for the Prime Air in 2013, however, encountered some issues with regulations and logistics. Later in 2016, the company announced that it had undertaken its first successful drone delivery to a customer in Cambridge, England, but was later revealed to be a one-off stunt rather than launch of a regular service.
In addition to Amazon, Google's rival Project Wing is also slowly expanding a number of test services in locations including Finland and Australia, claim reports.
Source Credit: https://www.theverge.com/2019/6/5/18654044/amazon-prime-air-delivery-drone-new-design-safety-transforming-flight-video https://www.bbc.com/news/technology-48536319