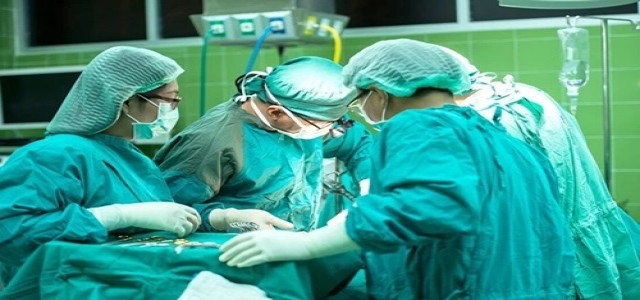 The study aims at analyzing the tolerability and safety of ATG-019 monotherapy or in combination with niacin ER
Antengene is also exploring the potential of ATG-019 in the treatment of various other indications
Antengene has reportedly announced the dosing of the first patient in Taiwan for its Phase 1 clinical study of ATG-019, a dual inhibitor of NAMPT and PAK4.
Reportedly, the trial is being carried out to analyze the tolerability and safety of ATG-019 monotherapy or ATG-019 along with niacin ER towards the treatment of non- Hodgkin's lymphoma or solid tumors.
For the record, ATG-019 is a leading, orally bioavailable dual-target drug targeting both nicotinamide phosphoribosyl transferase and p21- activated kinase 4. PAK4 helps in regulating various fundamental cellular procedures, comprising of cellular division, intracellular transport, immune defense, cell shape and motility and the occurrence of cancer.
Additionally, PAK 4 interacts with various signaling molecules that are involved in the development of cancer like CDC42, beta-catenin, BAD, myosin light chain and Raf-1.
Apparently, the overactivation and overexpression of PAK4 have led to a rise in tumor and metastasis along with showcasing a negative correlation with the infiltration of immune cells that may lead to an increase in tumor along with metastasis. NAMPT, on the other hand, is a rate-limiting enzyme in the metabolic scavenging process that uses nicotinamide to reload nicotinamide dinucleotide, a necessary metabolic cofactor and second messenger. The inhibition of NAMPT carries the ability to inhibit the energy metabolisms and the development of tumor cells.
Citing reliable sources, Antengene signed a strategic collaboration with U.S. based Karyopharm Therapeutics Inc. in May 2018 and gained exclusive rights towards the development and commercialization of four clinical-stage, oral drugs including KPT-9274, in several Asian nations and regions.
Notably, ATG-019 is a novel oral small molecule inhibitor with increased targets. They prohibit the occurrence, growth, invasion, and migration of tumors through the specific targeting and inhibition of both NAMPT and PAK4. Preclinical trial has showcased a significant inhibitory effect of ATG-019 on different types of tumors such as lung cancer, leukemia, lymphoma, and multiple myeloma, among others.
Source Credits: http://www.antengene.com/article.php?p=727