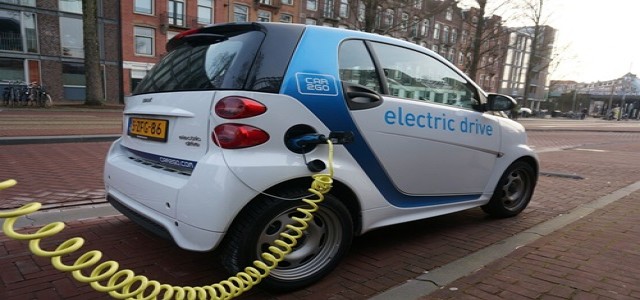 Audi AG, the Germany-based multinational automotive manufacturer, has reportedly announced two new electric vehicle models in its lineup, the Q4 E-Tron, and the Q4 Sportback E-Tron.
If sources are to be believed, the two models will offer around 200 horsepower and can cover up to 250 miles on a single charge which is almost the same as other electric vehicles in the current market. Additionally, these vehicles will comprise Audi's trademark aggressive bodywork and faux front grille like the previous models.
For the record, the newly launched electric SUVs are the first models that are built on the renowned MEB platform which is designed by its parent company Volkswagen AG. The MEB is powering all of Volkswagen's electric cars and SUVs as well the electric variants of other automotive manufacturers Škoda Auto a.s. and Seat S.A.
The Audi Q4 E-Tron's base variant will be priced at approx. USD 45,000 and are likely to hit U.S. markets by the end of 2021, sources claimed. An additional USD 7,500 will be deducted from its price in terms of federal tax due to initiatives by U.S. President Biden to encourage the usage of electric vehicles.
Notably, the original Audi E-Tron is currently priced at USD 65,900 in Europe and is equipped with a 95kWh battery. It can cover 222 miles on average on a single charge. Meanwhile, the Q4 E-Tron is considered to be the cheaper alternative, offering 50-60% more efficiency in terms of its energy rate.
Speaking of which, nearly 50,000 Audi E-Tron and Sportback E-Tron units were sold in 2020 despite their higher prices, making them the second bestselling electric vehicle after Volkswagen's ID 3 because it is much more affordable and cheaper.
Amidst the efforts by worldwide governments to promote the use of EVs, the newly introduced models will help Audi to expand and reinforce its presence in the global electric vehicle market.
Source Credits –
https://www.theverge.com/2021/4/14/22382663/audi-q4-etron-sportback-electric-suv-volkswagen-price-specs-release-date