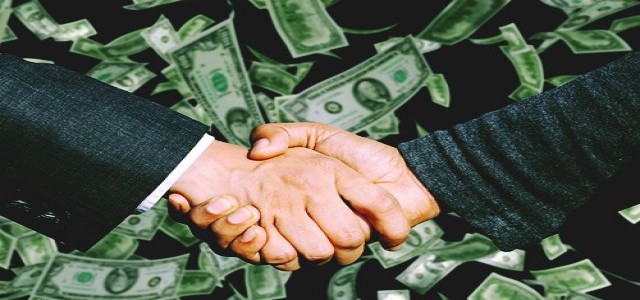 Avecho Biotechnology, a renowned Australian pharmaceutical company, has reportedly announced a new medical cannabis supply contract with Tasmanian Alkaloids, an Australian biopharmaceutical company, with an aim to boost the company's natural medicinal cannabis products.
Terms of the new agreement states that Avecho would integrate natural cannabis products that are supplied by the Tasmania-based, Tasmanian Alkaloids, with its TPM (tocopheryl phosphate mixture) technology to study how this technology would boost the oral absorption of natural cannabinoids from the medicinal cannabis-based products.
In order to create oral, injectable, as well as topical products for the overall human health industry, TPM is essentially being developed further. However, it would also be used to improve the health and feed efficiency of livestock.
Meanwhile, Avecho also appointed new Chief Operations Officer, Dr. Roksan Libinaki, and Chief Executive Officer, Dr. Paul Gavin, making substantial changes to their management team. This new duo plans to take the company towards a novel drug development era that enhances existing methods by integrating artificial and natural cannabis extracts.
As per Avecho, the newly appointed executives represents the company's next phase of development along with the supply deal showcasing a strategy of integrating synthetic and natural cannabis extracts to produce patentable products.
Executive Chairman, Avecho, Dr. Greg Collier stated that with the growth in the use of natural cannabis extracts, lack of differentiation in the cannabis products is becoming apparent. The company's TPM may provide a unique solution with a patent protection potential, for firms working to differentiate their medicinal cannabis products in a crowded marketplace.
As per Tasmanian Alkaloids, the company is among the top fully integrated exporters and manufacturers of controlled substance extracts, including production and extraction of natural medicinal cannabis.
The newly signed agreement means Tasmanian Alkaloids has agreed to supply certain natural medicinal cannabis products to Avecho for R&D purposes. In return, Avecho would buy the natural medicinal cannabis' future commercial supplies from Tasmanian Alkaloids, upon the commercialization of shortlisted products.
Source credit: https://smallcaps.com.au/avecho-strikes-medicinal-cannabis-supply-agreement-tasmanian-alkaloids/