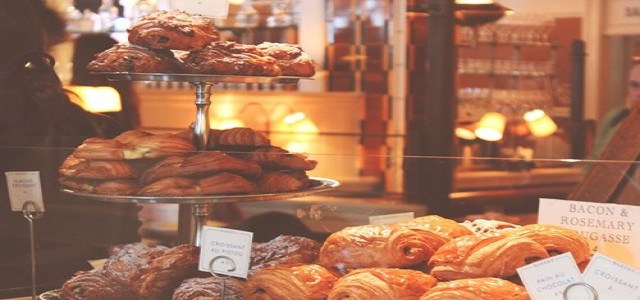 The American Bakers Association (ABA) claims baking companies generate over US$153 billion in economic activity per year. A pronounced growth of packaging and processing technologies in the food industry appears to be a gamechanger in the ecosystem. Based on revenue, bakery processing equipment market is likely to surpass US$11 billion by 2026.
While wheat flour availability was 132.1 pounds per person in the U.S. in 2018, overall flour consumption stood at around 429 million cwts in 2019. In the long run, bakers' and retailers' success may be influenced by digitization of baking processes. Key players in the industry are not shying away from introducing innovative software solutions to automate baking processes.
3D technologies effecting innovations
Bakery processing equipment companies are adopting Industry 4.0 cutting edge technologies to display and control production steps, reduce downtimes, streamline the line of performance and detect any fault condition before a component fails.
Companies are using 3D x-ray technologies to detect safety issues and quality in a slew of baked products. Campden has launched 3D printing technology to provide personalized nutrition based on dietary needs of various consumer groups and reduce process development times. The company is bullish that the advanced technology will help them identify the problem before the bread leaves the bakery.
Ovens and proofers witness increased adoption
Innovations have touched baking ovens considering the soaring popularity of electric ovens, chamber ovens and deck ovens among medium and small companies. Heightened awareness towards unbalanced diet has prompted bakery processing manufacturers to introduce nutritionally value-added substances which bolster health and well-being.
Sveba Dahlen rolled out an oven in March 2020 which apparently bakes and proofs at the same time. The company believes the proofer will provide a tremendous even proving process which it claims would not dry out the dough or leave it over-fermented.
Companies are introducing proofer with a separate digital panel, easy to use settings and a clear interface. Some of the winning strategies may be to connect ovens with cloud service solution as the baker will have control over the entire baking process, spare parts management and recipe settings.
With shifting consumer pattern towards on-the-go food, croissants may be the next big thing. Simply put, center-filled croissants with a longer shelf-life have allegedly gained impetus in recent years.
Croissants is the next big thing
Tapping into the opportunities and trends for croissants, well-established players are adding it to their portfolio. For instance, St Pierre Groupe announced the addition of All Butter Croissants to its vast range in July 2020. The company asserts the roll out will help reduce food waste and boost bakery industry.
Consumer traction towards artisan-style bread has reinforced growth in the industry. Sandvik group has reportedly developed an oven which can fully bake pizza in mere 37 seconds. The news came in light in May 2020 when the company stated that they used advanced heating technology using electromagnetic radiation to heat up the oven's contents—dubbed porcupine elements.
Growing footfall of pizza amidst COVID-19 pandemic has been a silver lining in the past several months. Domino's, Pizza Hut and Papa John's each contemplating hiring of more workers will augur well for bakery processing equipment market outlook.
With plant-based products seen as a trailblazer in the bakery industry, companies such as Bühler have upped their investments. For instance, Bühler and Givaudan joined hands in February 2020 to build a plant-based center in Singapore. The company opines they would optimize flavor and taste aspects to make extruded products more nutritious and delicious to consumers.
The current pandemic has brought a paradigm shift in the demand for healthy and functional bakery products. Brands are likely to cash in on by creating baked goods that fit into healthy lifestyle. Companies will look for hygiene control and proper maintenance of bakery processing equipment to ensure uninterrupted production.