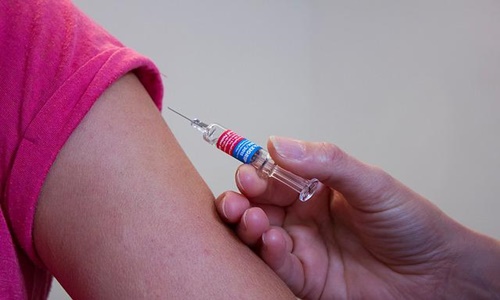 The biotechnology firm is in advanced deliberations with various countries to mitigate the recent spike in monkeypox cases.
Even the EU was found to be in talks with Bavarian Nordic for a potential vaccine supply deal.
Bavarian Nordic, a Danish biotechnology company, has reportedly revised its yearly outlook for a second time after signing various supply contracts with some undisclosed countries for its monkeypox vaccine Imavanex.
The company claims that vaccine deliveries are expected to commence immediately and is in advanced deliberations with various countries over a potential vaccine supply, Bavarian Nordic CEO Paul Chaplin claimed. He added that the biotechnology firm is constantly in discussions with numerous economies to mitigate the spike in cases as fast as possible.
Bavarian Nordic now expects to generate around USD 217.43 million in revenue this year. The company has also reworked its revenue outlook before EBITDA to a loss of around USD 158 million.
For those unaware, monkeypox is a mildly infectious disease and is mostly found in western and central parts of Africa. However, the World Health Organization (WHO) has reported around 257 confirmed as well as 120 suspected cases across Europe.
The health regulator expects to see more cases in non-endemic countries as it expands its surveillance to more regions. The WHO has also announced monkeypox to be a moderate risk to public health at a global level.
While most of the cases detected were primarily in Portugal, the U.K., and Spain, no fatalities have been reported so far. To that effect, the European Union was reportedly in talks with Bavarian Nordic for a potential vaccine supply deal.
Although Bavarian's monkeypox vaccine has obtained an EU nod for smallpox, some clinicians and doctors can recommend it off-label for treating monkeypox. Speaking of which, several infectious disease experts have urged the World Health Organization and global governments to take more efforts to prevent monkeypox from spreading more.
Source Credits –
https://wtvbam.com/2022/05/30/bavarian-nordic-raises-2022-annual-guidance-again-after-monkeypox-vaccine-deals/