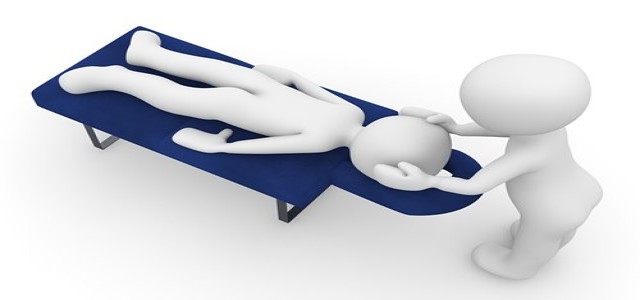 Telix Pharmaceuticals Ltd., an Australia-based pharmaceutical company, has reportedly received Human Research Ethics Committee approval as well as Clinical Trial Notification (CTN) clearance by the Australian Therapeutic Goods Administration.
This will allow the company to begin Phase III clinical trials of prostate-specific membrane antigen (PSMA) targeted therapy TLX591 (177Lu-DOTA-rosopatamab).
The trial is aimed at patients with advanced metastatic castrate-resistant prostate cancer (mCRPC). The Phase III trial, named 'ProstACT', is an international, randomized, multi-center, controlled trial in patients with mCRPC, suffering disease progression post prior treatment with novel androgen axis therapy.
The phase III trial will consist of 390 patients and selection will be done using 68Ga-PSMA imaging along with TLX591-CDx (Illuccix®). The ProstACT trial will make a comparative study of standard of care therapy and standard of care therapy with TLX591, to obtain a primary endpoint of radiographic progression-free survival (rPFS). The secondary endpoints of the trial will comprise survival and quality-of-life assessment, cited sources close to the matter.
Telix has reportedly commenced the initiation of Australian trial sites and will be adding global sites during the second half of 2021, after obtaining the required approvals.
Chief Executive Officer of Telix, Dr. Christian Behrenbruch, was quoted saying that the ProstACT Phase III study marks a major milestone for the company and brings it one step closer to delivering on a major unmet medical requirement for the patient population.
He further added that ProstACT has considered a significant amount of clinical data for TLX5912, which has been studied in approximately 200 patients with advanced prostate cancer, in five previous studies.
Notably, TLX591 has exhibited competitive and promising clinical potential, and the CEO believes it warrants further verification in this second-line treatment setting.
Telix's distinguished approach to integrating therapy along with molecular imaging with PET allows for a comparatively streamlined study that will facilitate patient enrolment as well as study execution.
Source Link –
http://www.globenewswire.com/news-release/2021/05/09/2225885/0/en/Telix-Commences-Phase-III-Clinical-Trial-of-Prostate-Cancer-Therapy.html