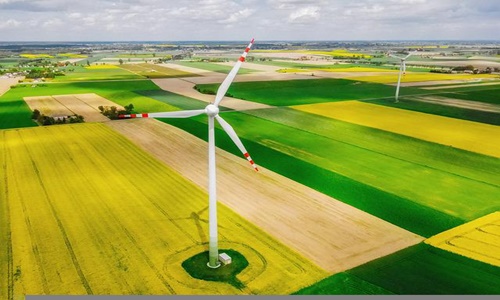 BMW is reportedly exploring new investments in geothermal, solar, and hydrogen energy to reduce its dependence on natural gas, according to Milan Nedeljkovic, the company's Production Chief who signaled that a Russian gas embargo might bring the industry to a halt.
The German automaker is looking into installing solar panels in its plants and collaborating with local governments to transport hydrogen to its Leipzig facility, which relied on natural gas for 54% of its energy use in 2021.
Hydrogen is extremely well-suited to reducing or even completely compensating for gas demand. When asked what would happen to BMW's operations if Russian gas deliveries were stopped, Nedeljkovic exclaimed that their industry contributes to roughly 37% of German natural gas production.
BMW's predictions are part of the German industry's wider preparations to move away from Russian gas and devise a system to allocate existing supplies in the event of a supply disruption. BMW's new plant in Debrecen, Hungary, is claimed to be the first auto factory globally to run entirely on renewable energy, primarily solar.
For a more suitable alternative, the giant automaker is also exploring options for geothermal energy. Due to high upfront costs and complex drilling license processes, geothermal electricity has not seen the same level of expansion or investment as wind or solar.
When asked about the future of nuclear energy, Nedeljkovic stated that nuclear energy currently provides almost half of Hungary's electricity although it is being phased out in Germany. It has the power to operate as a stabilizing force, which is particularly necessary in these difficult times, with the company testing regenerative energy sources for its production.
On the other hand, BMW promises to fulfill its targets set for 2022 even if obstacles like the Russia-Ukraine war, congestion at Chinese ports due to COVID-19 restrictions, and other supply chain issues come up. The Munich-based automaker had a 7.3% drop in deliveries in the first three months, less than half the rate of Mercedes-Benz and Audi.
Source Credits:
https://economictimes.indiatimes.com/industry/renewables/bmw-exploring-energy-investments-to-reduce-dependence-on-natural-gas/articleshow/91734762.cms