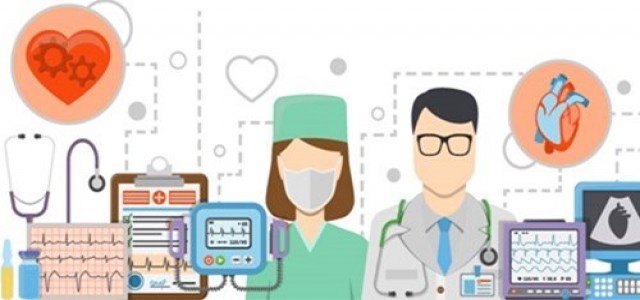 Celyad, a biopharmaceutical company focused on the advancement of CAR-T cell therapies, has confirmed updated clinical data for the CYAD-01 program in r/r AML and MDS, presented through a poster presentation session on June 15, 2019 in Amsterdam, Netherlands at the 24th European Hematology Association Congress.
Dr. Frédéric Lehmann, VP, Clinical Development & Medical Affairs, Celyad, was reportedly quoted saying that observations were made in the Phase 1 THINK clinical trial to evaluate CYAD-01 without prior lymphodepletion in relapsed or refractory acute myeloid leukemia and myelodysplastic syndrome patients. Data showed that the cell therapy was well tolerated after reduced interval dosing or when combined with preconditioning chemotherapy.
Citing reliable sources, as of May 23, 2019, preliminary anti-leukemic activity was observed in six out of thirteen patients (46%) evaluable per protocol in the THINK Phase 1 trial, with four out of thirteen patients (31%) exhibiting objective responses, where one out of the four patients experienced a duration of response of more than 90 days.
Apparently, the initial cohorts of the DEPLETHINK trial enrolled six r/r AML or MDS patients who had received a single administration of a safety-precaution low-dose CYAD-01 following preconditioning chemotherapy at two different time-intervals between the preconditioning regimen and administration of CYAD-01. Out of five, two patients experienced disease stabilization following treatment with CYAD-01.
The THINK trial is an open-label, dose-escalation Phase 1 trial to assess the safety and clinical activity of multiple CYAD-01 administrations without prior preconditioning. The dose acceleration segment assessed three dose levels (300 million, 1 billion and 3 billion cells per infusion) per cycle of three CYAD-01 administrations with intervals of two-weeks.
In October 2018, Celyad had seemingly initiated the DEPLETHINK Phase 1 trial. The open-label, dose-escalation trial will evaluate a single infusion of CYAD-01 following treatment with the standard preconditioning regimen. The experiment consists of two different intervals between lymphodepletion and administration of CYAD-01.
Source credit: https://www.celyad.com/en/news/celyad-presents-clinical-update-for-cyad-01-at-24th-congress-of-the-european-hematology-association