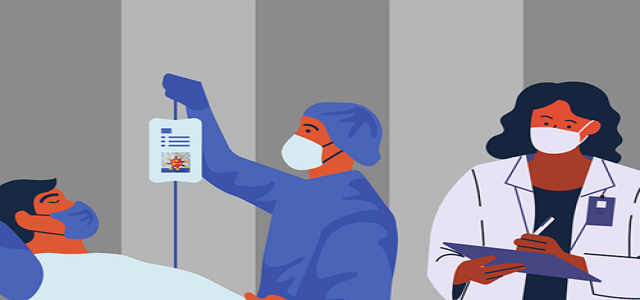 The COVID-19 Delta variant spread daunts the recovery of U.S. restaurants, as per a report of the National Restaurant Association. About one in five adults that were surveyed online from August 13-15 mentioned that they stopped going to restaurants as Delta cases increased.
Overall annual sales at restaurants in the U.S. are anticipated to increase 19.7% from 2020 to USD 789 billion in 2021. But the increase will still be 8.7% lower than total sales of USD 864.3 billion in 2019.
While speaking about consumer behavior, a National Restaurant Association executive, Hudson Riehle, mentioned that there has been some decrease as the Delta variant spread is increasing.
It is to be noted that the daily average rise in Covid-19 cases in the U.S., as of Aug. 29, was around 466 people per million people on a seven-day rolling average, in comparison to less than 40 in mid-June, as per Our World in Data.
The rapid virus spread, and constant uncertainty have resulted in cancellations of major events and could hinder tourism. U.S. restaurants were affected last year due to occupancy limits and public concerns about dining out and now they are at the risk of losing business if tourism declines.
For example, American steakhouses sales increased over the summer. However, as they rely mainly on tourists and bookings of private businesses, the spread of Delta endangers their recovery.
Three in five people that responded to the association's survey mentioned that they changed their ways of spending money and dining at restaurants due to the Delta variant, such as by sitting outside rather than indoors, ordering takeaways and delivery rather than eating at the restaurants, or canceling plans to dine out.
Some fast-food restaurants in the U.S. like Yum Brand Inc's Taco Bell, KFC, and McDonald's Corp are closing indoor seating spaces or restricting their operation hours due to the Delta variant.
Restaurants sales lowered in August from July, with sales in July 8.1% more than in 2019, but August's sales by 22nd of the month were only 6.3% up over 2019, as per Black Box Intelligence data.
Source Credits:
https://www.reuters.com/article/usa-restaurants-report/delta-variant-likely-to-hurt-u-s-restaurant-recovery-report-idUSKBN2FW0TG