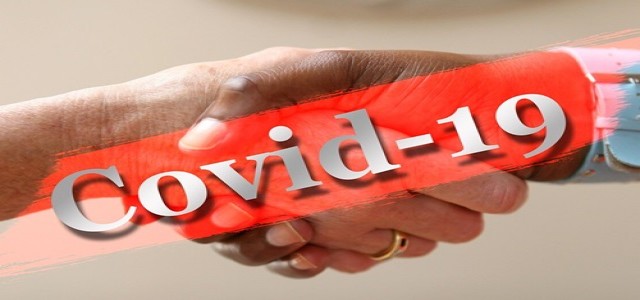 A laser therapy conducted at the Massachusetts Hospital has recently shown positive results for treating a patent suffering from COVID-19. The study led by Dr. Scott Sigman showed that the patient, following a Photobiomodulation Therapy (PBMT), showed significant improvement in respiratory indices, radiological results, oxygen requirements and outcomes without the need for a ventilator.
The 57-year-old African American patient that was diagnosed with COVID-19 was treated with a 28-minute PBMT session for four days using MLS (Multiwave Locked System) Therapy Laser. For the uninitiated, the MLS Therapy used in this study is offered exclusively in North America by Rochester-based Cutting Edge Laser Technologies. The response of PBMT on patients was studied by evaluating different scoring tools both prior and after laser therapy.
Before being treated with PBMT, the patient was bedridden and suffered with severe cough and inability to ambulate. However, following treatment, the patient's cough issue was resolved and was able to ambulate with physical therapy.
Speaking on the treatment, Dr. Sigman said that adjunct PBMT effectively treated respiratory issues in severe COVID-19 pneumonia cases and the therapeutic option comes as a feasible supportive treatment modality.
The need for safer and more effective COVID-19 treatment options still persists and there is hope that this study will encourage others to consider new clinical trials with the use of adjunct PBMT for treating COVID-19 pneumonia, he claims.
Generally, in PBMT, light is basked over damaged tissues, with light energy being absorbed by cells driving a cascade of molecular reactions that enhance cell function and improve the body's healing process.
PBMT has shown anti-inflammatory effects and is emerging as an alternative modality in pain management, wound healing, lymphedema treatment and musculoskeletal injuries.
Use of supportive PBMT for treating COVID-19 is based on the theory that laser light can reach the lung tissue to relieve inflammation and endorse healing. Also, PBMT comes as a non-invasive, cost-effective treatment with no known adverse effects.
Source Credit: https://www.prnewswire.com/news-releases/covid-19-pneumonia-patient-shows-significant-improvements-following-laser-treatment-at-massachusetts-hospital-301108558.html