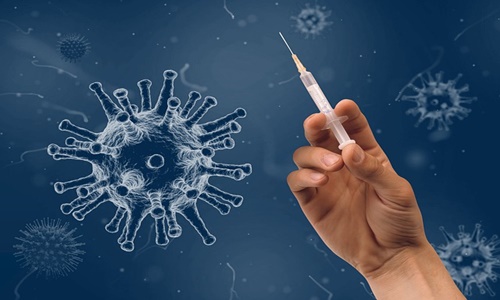 The Indian government's COVID-19 vaccination drive has reached 2 billion recently with the help of booster doses for all adults that are currently being administered to all people, although daily illnesses lately have reached a four-month high.
The world's largest and longest-running mass vaccination program, which started last year, was acknowledged by Prime Minister Narendra Modi as he applauded the vaccination benchmark. It is worth noting that critics have long accused the Prime Minister of mishandling the outbreak although the government has denied these claims.
According to data from India's health ministry, 49 deaths were reported overnight, bringing the COVID-19 death toll to 525,709 since the pandemic began. The number of new cases has also increased by 20,528 during the last day, reaching its highest level since February 20th this year.
Meanwhile, most COVID-19-related limitations have been repealed in India, with international travel rebounding strongly. To stop the spread of the virus, the government has also stepped up its booster campaign, increasing its efforts in the states of West Bengal, Assam, and Karnataka.
Covishield, a domestically produced vaccine by AstraZeneca, accounted for 80% of the doses given in India. The remainder includes the Sputnik V from Russia and the locally produced Corbevax and Covaxin.
It has taken India 547 days after the first dose against COVID-19 to reach 2 billion. The country has inoculated 1 billion vaccines of the first dose, while the second dose has now reached closer to the 1 billion mark.
Officials from the health ministry claim that Indian healthcare and frontline workers, as well as people 60 years of age and older with comorbidities, started receiving precautionary vaccination doses on 10 January 2022.
On March 16, the nation started immunizing children between the ages of 12 and 14 years. It also abolished the comorbidity clause, allowing anyone over 60 to receive the precautionary dosage of the COVID-19 vaccine.
Source Credit:
https://www.channelnewsasia.com/asia/india-covid-19-vaccination-new-cases-four-month-high-2816496