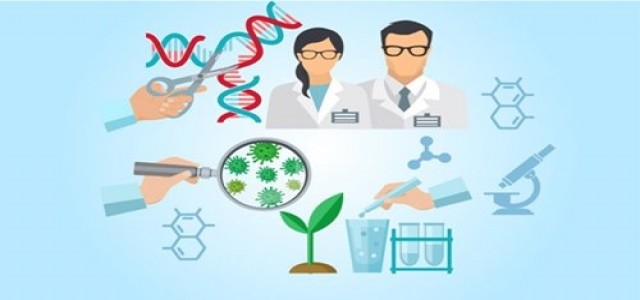 With new digital equipment sprouting up in the medical sector, the global electrophysiology industry is witnessing a breakneck innovation in the past several years. Perhaps one of the most compelling trends to come out of the industry is the prevalence of atrial fibrillation. The CDC has cited a data claiming that around 12.1 million people in the U.S. will have atrial fibrillation (AFib) in 2030.
At a time when healthcare systems globally are grappling with relentless pressure to render more targeted care for patients with reduced costs and better outcomes, leading companies will gear to be at the forefront to equip electrophysiology with the technology to provide individualized and sophisticated ablation therapy. The advent of catheter ablation in recent years will provide a short in the arm in the medical space and has seemingly enhanced armamentarium towards the disease.
Catheter ablation has become second-line therapy, exhibiting tremendous promise in the near future. As prominent companies in electrophysiology market move towards shorter procedures, lower exposure to radiation, increased safety and enhanced outcomes, forward-looking companies are poised to roll out advanced products to gain a competitive edge in the ecosystem.
Boston Scientific announced the U.S. launch of its technology in June 2020 meant for monitoring the effect of radiofrequency (RF) energy delivery during cardiac ablation procedures. At the time of ablation, the tool will track the change in local impedance and will help physicians comprehend an assessment of tissue characteristics.
Leading companies are leaving no stone unturned to expand their footprint in Europe and North America. For instance, Acutus Medical launched AcQBlate Force sensing ablation system in Europe in December 2020 following the approval of CE Mark for the company's Quibic Force Sensing Module and AcQBlate Force ablation catheter.
Acutus Medical joined hands with BIOTRONIK in May 2020 to provide a comprehensive portfolio of electrophysiology, ablation, mapping and accessory products for catheter-based treatment in Europe and Asia markets.
Reportedly, a secure digital network across cardiac rhythm management and EP mapping and ablation devices will help the alliance optimize care for arrhythmia patients. They believe the collaboration will take the level of connectivity and remote monitoring upsides a notch higher during, before and after ablation and follow-up visits.
BIOTRONIK announced on December 16, 2020 that its Vital Data Sensor received FDA clearance and will help physicians monitor patient health and treat remotely. The Chief Medical Officer of BIOTRONIK was quoted saying that it will underpin the diagnosis for a slew of illness and will assist in managing likely symptoms linked with a febrile response.
Abbott launched what it calls "the next-gen ablation catheter" in August 2020 to treat people suffering from paroxysmal atrial fibrillation (PAF). In the preceding year, the company had rolled out HD grid mapping catheter that had received a green signal from the USFDA in May 2018.
With remote cardiac monitoring and patient care management solutions gaining impetus, forward-looking companies are infusing funds in the industry. Philips acquired US-based heart monitoring specialists for $2.8 billion in December 2020 to boost remote cardiac diagnostics and monitoring.
In a bid to create lesions on the heart to disrupt the electrical pathways leading to erratic heart beats, physicians have shown inclination towards cardiac ablation therapy. Notably, mapping catheters have become invaluable in providing an inside view of the heart to help physicians navigate cardiac anatomy to provide more precise ablation therapy.
Biosense Webster launched a mapping system and mapping module for complex arrhythmias in August 2020. The company asserts that the "3D heart mapping system" and the mapping module, when used together, will probably minimize ablation times vis-à-vis standard mapping algorithms.