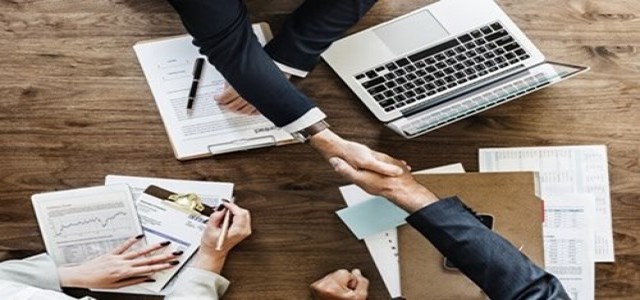 There is a substantial growth in the number of inflammatory and autoimmune diseases cases. Various firms across the world are increasingly working towards the development and discovery of drugs that can effectively treat these diseases. To significantly boost their drug discovery and development efforts, several biopharmaceutical firms are collaborating with other firms to afford patients a better quality of life.
Entos Pharmaceuticals Inc., a Canada based healthcare biotechnology firm, reportedly announced that it has signed a new research, development and collaboration deal with a clinical stage biopharmaceutical firm, to develop new therapeutic compounds that target inflammatory and autoimmune diseases. The partner firm will remain anonymous owing to competitive reasons.
Entos Pharmaceuticals is focused towards developing the next generation therapies based on nucleic acid utilizing their drug delivery platform, Fusogenix. The two companies would be collaborating on formulation as well as screening of novel candidates using the Fusogenix platform.
As per the agreement, the partner company has an option to exclusively license the drug candidates developed under the deal from Entos Pharma for further commercialization and development.
In return, Entos Pharma would receive research funding and would also be eligible for the option exercise fees, development, research, sales, and regulatory milestone payments of approximately US$109 million.
Furthermore, partner would also pay Entos Pharma undisclosed royalties on product sales which is an outcome of the collaboration.
CEO and President of Entos, Dr. John Lewis stated that this marks the company's second major partnership for Fusogenix technology, and it represents additional validation of the company's non-viral repeat dosing platform of nucleic acid delivery.
Lewis added that the company is thrilled to be working alongside its new partner for the development of novel clinical immunotherapy candidates.
The exclusive financial advisor for the agreement was acted by Deloitte Corporate Finance Inc. while Norton Rose Fulbright Canada LLP was the legal counsel to Entos Pharmaceuticals on the transaction.
For the record, a testament to Entos Pharma's commitment towards improving patient lives came in 2018 when Entos entered into a collaboration deal with J&J Innovation to fuel the J&J's vision of high-quality technology development for earlier and better disease prevention, early disease interception and cures for patients.
Source credit: https://business.financialpost.com/pmn/press-releases-pmn/business-wire-news-releases-pmn/entos-pharmaceuticals-announces-research-development-and-collaboration-agreement