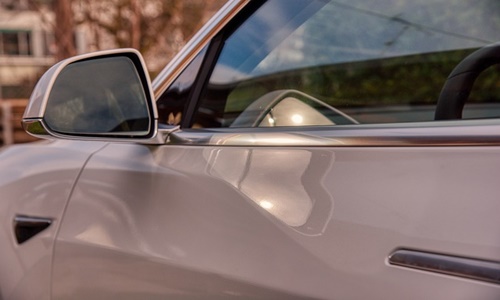 In a quick turn of events, the shares in electric vehicle (EV) maker, Tesla dropped over 4% after the firm reported Q1 earnings after the bell.
According to Refinitiv estimates, the earnings per share were valued at 85 cents adj. vs 85 cents expected and the revenue reached $23.33 billion vs $23.21 billion expected.
Apparently, the net income showed up at $2.51 billion, down 24% from 2022, while the GAAP earnings appeared at 73 cents, falling 23% from the year-ago quarter.
As per sources, Tesla addressed the stressed margins from the underutilization of new factories and the higher commodity, raw material, logistics and warranty costs, along with the lower remuneration from environmental credits as the major reasons for the drop in earnings from last year.
The revenue from Tesla's core segment, automotive, reached $19.96 billion in the quarter, rising 18% from last year while the total revenue rose 24%.
It has also been reported that the revenue from the automotive regulatory credits in Q1 of 2023 amounted to $521 million, declining from $679 million in Q1 of 2022.
CEO Elon Musk, on an earnings call, emphasized the uncertain marcoeconomic environment that is likely to impact people's car shopping plans.
Musk further anticipated 12 months of stormy weather within the economy while cautioning about the rising equivalence in the price of a car considering each time the Fed would raise the interest rates.
The revenue from Tesla Energy jumped to $1.53 billion, up 148% when compared to the same period in 2022.
The company mentioned that its energy storage systems deployment surged to 3.9 GWh, or by 360%.
For the record, the lithium-ion battery driven energy storage systems, manufactured by Tesla, include Powerwall, the home backup battery as well as the utility-scale Megapack system for enabling the utilities to store and utilize more energy produced from intermittent renewable sources, such as solar and wind.
Source Credits: Tesla (TSLA) Q1 earnings report 2023 (cnbc.com)