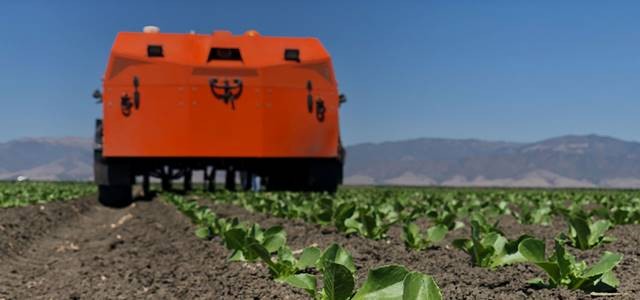 With the advent of technological advancements in the agricultural sector, farmers are now trying to address issues such as equipment management and crop care using robots. Numerous agri-tech companies are raising investments to develop cutting edge services and products to boost farm yields.
A similar instance occurred recently when Farmwise, developer of autonomous robot systems for farming, recently announced that it has raised $14.5 million in a Series A funding round which was led by Calibrate Ventures.
According to the sources, the company will use this funding to develop its operations and engineering teams and improve research and development. Agriculture companies such as Alumni Ventures Group, Wilbur Ellis, and Xplorer Capital have also participated in this Series A funding.
Reportedly, FarmWise's robots perform several farming functions such as weeding and deliver tailored care to plants. Moreover, through computer vision, machine learning models and high-precision mechanical tools, these robots can efficiently collect weeds from fields, eventually offering plants the ideal condition to grow while eliminating use of harmful chemicals.
According to FarmWise, farmers worldwide are in need more efficient processes to meet the growing demand for organic produce, as well as face constraints posed by new rules encouraging more sustainable agriculture.
Since its inception in 2016, FarmWise's robots have pulled out weeds from around 10 million plants. The company has robots-as-a-service business model, which enables its customer in managing farming operations of all sizes without worrying about the maintenance of the equipment and big capital purchase.
Sebastien Boyer, CEO and Co-Founder of FarmWise, claims that every day one FarmWise robot can weed crops that is equivalent to feeding city of approx. 400,000 people. The company is now improving the scale and depth of its proprietary plant-detection technology to help growers with their processes and crops.
He added that these robots will be acting as specialized doctors for crops, monitoring individual crop health and adjusting interventions according to a crop's condition.
Source Credit- https://www.roboticsbusinessreview.com/agriculture/farmwise-raises-14-5m-to-grow-farming-robot-system/