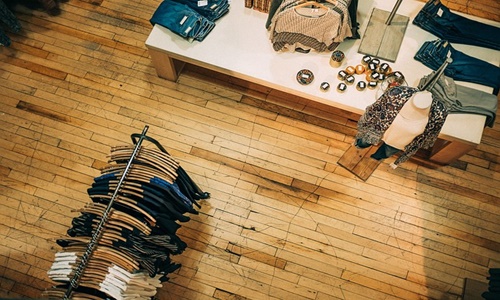 Uniqlo, a fashion chain based in Japan, has reportedly announced a pay hike for its workforce in Japan by over 40%.
Fast Retailing stated that the new compensation policy will take effect in early March for full-time staff at its headquarters and corporate locations in Japan.
Last week, the Japanese prime minister asked companies to raise wages to help consumers who are having difficulty keeping up with rising costs.
It takes place at a time when the nation's incomes are stagnated and inflation is soaring at its fastest rate in decades.
As per the corporation, it took this move to increase the firm's potential for growth as well as competitiveness in line with international standards, as well as to fairly recompense each and every individual for their skills and interests.
Under the new regulation, the wages of recent college graduates will increase by roughly 18%, from ¥255,000 ($1,926) to ¥300,000 ($2263).
In addition, store managers in their first or second year would see a wage raise of almost 35%.
Hourly employees at the company received raises in September of last year.
The declaration on Wednesday was made just a few days after Prime Minister Kishida encouraged corporations to hasten salary increments.
When an economy is under stagflation, prices rise despite no growth in the economy.
According to official data released in November, Japan's economy unexpectedly contracted for the first time within a year, as gross domestic product decreased by an annualized 1.2% in the three months leading up to the end of September.
Meanwhile, core consumer costs in Japan increased by 3.7% in November, the largest rate since the Middle East oil downturn in 1981.
According to recent research in Japan, over three-quarters of employers questioned hiked wages last year, yet the majority of the raises were significantly below 10%.
Source credit: https://www.bbc.com/news/business-64232184