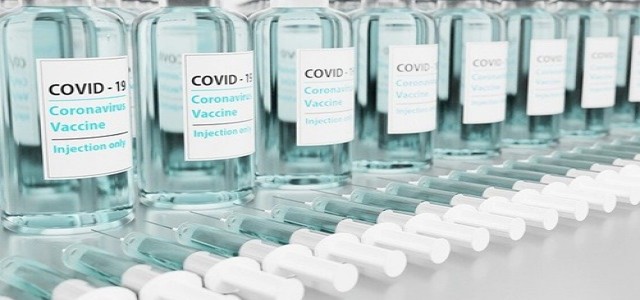 The FDA (Food and Drug Administration) has reportedly approved booster shots for Johnson & Johnson and Moderna COVID-19 jabs, after authorizing a third Pfizer-BioNTech shot earlier in September.
The U.S. regulatory body has also announced that completely vaccinated people will be eligible to get a booster dose of any of the three vaccines, irrespective of which one they took first. Similar to the Pfizer-BioNTech booster, these shots are for highly vulnerable individuals, especially those 65 and older or who have a high risk of severe disease and COVID-19.
It is worth noting here that the Moderna vaccine booster will be a half-dose as both vaccinations are mRNA vaccines, which include tiny bits of Coronavirus genetic material.
The Moderna vaccine is known to offer a higher dose, approximately 100 micrograms as compared to the 30 micrograms from the Pfizer-BioNTech vaccine. A third 50 microgram half-dose of the Moderna jab could have lesser side effects while still providing effective protection against the virus, the company claimed.
The Moderna vaccine can provide longer-lasting protection against COVID-19 infection, according to research, as they remain effective months after the initial two-shot, whereas the Pfizer-BioNTech shots' potency tends to wane eventually.
Meanwhile, unlike the Pfizer-BioNTech and Moderna boosters, which require a six-month delay before the booster shot, those given the Johnson & Johnson vaccine can begin boosters two months after the initial dose.
FDA's recent announcement means that people who have received the Johnson & Johnson shot now have more options than merely obtaining another similar shot. Studies have claimed that a booster shot following an mRNA vaccination helps in creating more antibodies as compared to the second Johnson & Johnson shot.
Director of FDA's Center for Biologics Evaluation and Research Peter Marks reportedly claimed that the regulator is gathering additional data to further evaluate the risks and benefits of the booster doses. The FDA is also planning to update the healthcare community as well as the public of any new revelations.
Source credits:
https://www.theverge.com/2021/10/20/22728877/fda-boosters-covid-vaccine-moderna-johnson-mix