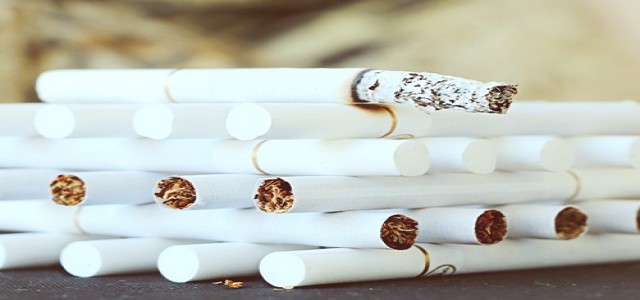 The agency has already directed number of firms operating in the tobacco area to remove some of their products from the market.
The U.S. Food and Drug Administration (FDA) has recently released warning letters against four companies to recall 44 flavored hookahs and e-liquid tobacco products that do not have the mandatory marketing authorization, thus making them illegal for sale in the U.S.
Reportedly, these new actions are a result of the FDA's current effort to investigate and restrict marketing of illegal tobacco products to young consumers in America.
Speaking on the move, Ned Sharpless, M.D., Acting Commissioner, FDA, said that this recent action is an example of the FDA's intention to take stern actions against companies that break or violate the law. He said that the agency has already directed number of companies on removing products from the market.
However, the marketing and use of illegal tobacco for vaping among younger audience is increasing on an alarming rate and the manufacturers, retailers and importers who have targeted kids in their marketing campaigns are be jointly blamed for this epidemic, claims Sharpless.
Adding further he said that the agency is focused on tacking this trend of e-cigarette use among youth by leveraging use of all available regulatory tools to ensure these products are not being marketed to, sold to, or used by kids.
For the uninitiated, the four companies that have received these warning letters from the FDA include:
Liquid Labs USA LLC (operating as Likido Labs USA) for its Vape SZNS Salty SZN products including: Kapital Grape Salts, Neon Sours Salts and Pom Berry Salts
Hookah Imports Inc. for its ROR Tobacco brand including flavors like Sexy Senorita, Raspberry Lemonade and Yummy Gummy.
V8P Juice International LLC for products comprising V8P Saltz Mami Merengue, V8P Blonde Bombshell, V8P Last Samurai, V8P Port Master, V8P Caribbean Don and V8P Cowboy Killer.
Mighty Vapors LLC (operating as Ovo Manufacturing & Distribution) for NicSalts products including: Frozen Hulk Tears, Hulk Tears, Frozen Majestic Mango, Frozen Mystery Pop, Mystery Pop and Majestic Mango.
Source Credit: https://www.fda.gov/news-events/press-announcements/fda-notifies-four-companies-remove-44-flavored-e-liquid-and-hookah-tobacco-products-market-not