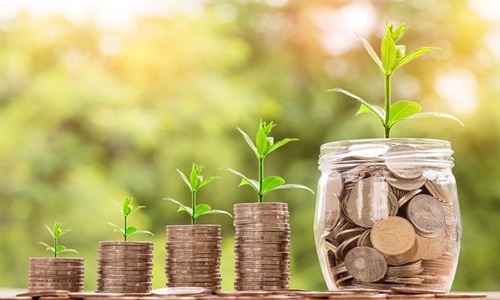 Wheelocity, a supply chain startup that manages fresh food supplies for on-demand delivery platforms in India, has reportedly raised USD 12 million in the Series A fundraising round as it strives to expand its workforce and product offerings.
According to the food supply chain network, the recent funding round was overseen by Lightspeed India Partners which comprised of 80% equity and 20% venture debt. The round also saw participation from Anicut Capital, and few others.
The Chennai-based startup was established in September 2021, and its supply chain network incorporates dark stores & logistics, last-mile hubs, fulfillment and distribution, and collection centers. Meanwhile, its customer base includes Swiggy's Instamart, Google-backed Dunzo, Flipkart-backed Ninjacart, and Zomato's Blinkit.
The founder and CEO at Wheelocity Selvam VMS stated that for the past 2,000 years fresh commerce has been operating in a traditional way. Thus, by enabling technology, the company aims to boost insight into inventory management and enable customers to commence operations in new cities in less than seven days.
Additionally, the company currently operates in over 12 locations, including the top seven cities, and handles close to 700 tons of fruit and vegetable supplies every day.
The company manages over 350 employees and is planning to expand across various roles like operations, technology, and product in the next six months.
Wheelocity started off by supplying fruits and vegetables, but it has now expanded to include dairy, seafood, poultry, and meat as well. Besides, the company is planning to expand over 30 additional Indian cities in the next 12 months.
In an effort to reduce and eventually eliminate food waste, Wheelocity claims that it will utilize the funds received to develop new product offerings for farm-side operations and build technology-driven supply chains. In addition, it is developing warehouse/logistics automation, Internet of Things (IoT)-based packing units, and AI-based labor solutions.
Source credit: https://techcrunch.com/2022/07/11/wheelocity-raises-12-million-for-its-supply-chain-network-for-fresh-commerce-in-india/