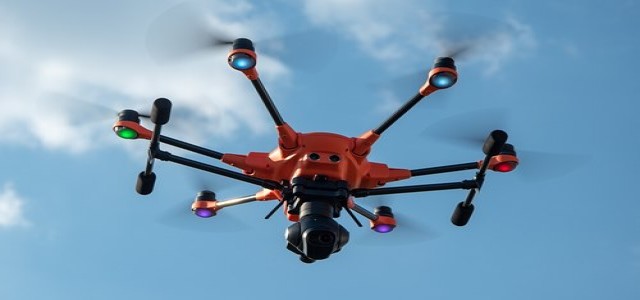 The drone traveled 0.3 miles to deliver medicines to an isolated area in Greece.
The initiative is a part of an EU funded program coined 'Harmony'
Greece recently conducted a drone testing program intended at enabling environment-friendly transportation of medicines to remote locations. The test drone was successfully sent to a 200 people village.
The unmanned vehicle with four rotor blades began its journey from the northwestern city of Trikala and made two stops: the first one outside a pharmacy, followed by a farmer's field in Leptokaraya. It covered a total distance of 0.5 miles.
On landing, a pharmacy employee unloaded the medicines from the storage compartment of the drone, after which it took off for its next destination.
Dimitris Papastergiou, Mayor of Trikala, was quoted saying that technology can solve various problems in present times. Today the test drone-delivered medicines to a nearby pharmacy, it may also help transport drugs to other locations during emergencies in the future.
Notably, the drone test was a part of the initiative taken by EU funded program 'Harmony'. It is envisioned to facilitate the use of sustainable technologies and less resource-intensive solutions for transport. The program is expected to conduct more such flight tests across six cities in Europe and Britain.
The initiative will help to deliver essential drugs at emergency sites, isolated locations, and to people having mobility issues. Sources claim that the project is pivotal in times of the COVID-19 pandemic.
President of Trikala pharmacist's association, Dimitris Anastasiou commented that the main motive behind this initiative is to help people in times of emergency.
Other than Greece, several nations have been adopting similar technological initiatives to ensure easy and eco-friendly ways to deliver essential goods to the masses.
Source credits –
https://www.usnews.com/news/world/articles/2021-09-21/greece-tests-drone-drug-delivery-for-remote-regions