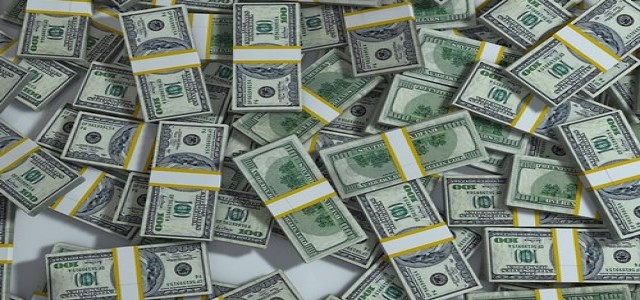 In a move to highlight its expansion prospects, Los Angeles based premier dietary supplements giant, Herbalife Nutrition, reportedly declared its plans to repurchase USD 600 million worth common shares from Icahn Enterprises L.P.
The company's common shares are presently owned by Carl C. Icahn and Icahn Enterprises affiliates. As per the sources close to the development, share purchase funding will come from existing credit facility of Herbalife Nutrition and cash on hand. The deal is part of 2018 share repurchase program, which will result in buying back of approximately USD 1.5 billion worth shares in total.
According to reliable information Herbalife Nutrition entered into a support agreement with Icahn Enterprises in 2013, pursuant to which the latter would get five board seats against purchase of 14 million company common shares.
Post the repurchase, Icahn Enterprises will hold 8 million Herbalife Nutrition common shares, accounting for around 6% of outstanding shares. Further, the five directors assigned by the company will resign from Herbalife Nutrition board of directors, cite the authentic sources.
The chairman and CEO of Herbal Nutrition, John Agwunobi was reported quoted stating that their repurchase deal is a testimony to their business strength and long-term growth prospects. He appreciated Icahn Enterprises founder Carl C. Icahn for his faith in the company & its products, alongside constant support and advice. Agwunobi further added that they look forward to Icahn's continued contribution as he remains one of the largest shareholders.
Meanwhile, Icahn reportedly stated that he invested in Herbalife Nutrition eight years back as he trusted the company's business model, products, and strategy, and believed that it needed an activist. The company has grown since then and the role of activist is now dispensable. He also added that he is enthusiastic about remaining a shareholder of the company as it's products and business prospects stay very relevant.
The Herbalife Nutrition – Icahn Enterprise repurchase deal is speculated to conclude by January 7, 2021, and the purchase price is finalized at USD 48.05 per share.
Source Credits –
https://www.businesswire.com/news/home/20210103005029/en/Herbalife-Nutrition-Announces-600-Million-Repurchase-of-Shares-from-Icahn-Enterprises-L.P