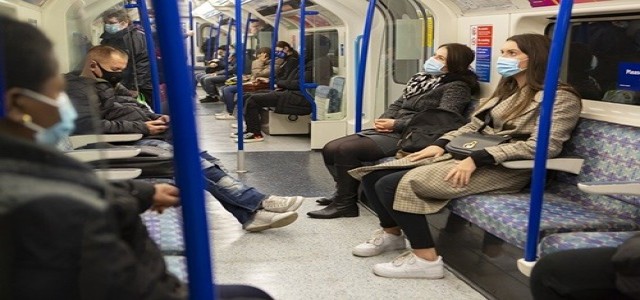 Hong Kong has had massive success in battling the COVID-19 pandemic, but the Omicron wave has put a dent in its record as the city's efforts were found to overwhelm the population. The very steps that saved lives are now making normal living difficult for the 7.4 million people.
The 'zero-COVID-19' policies imposed by the authorities, that had mitigated the spread of the virus in the financial center have now contributed to the current situation with overburdened isolation facilities, patients lying in beds in the cold weather, overflowing hospitals with wet parking spaces, and hours-long wait time outside testing venues.
Notably, the city witnessed a 60-factor surge in the volume of daily infections in February, which has prompted the government to modify its COVID-19-elimination tactics. However, authorities still aspire to wipe out the virus, while epidemiologists claim that the impact of such harsh measures is bound to linger for some time.
Hong Kong has so far seen just 40,000 coronavirus infections with 259 deaths – a lot lesser than in other major cities. Singapore, a city with a similar economy, has reported over 0.5 million cases and 900 deaths.
Under the zero-COVID-19 policies, Hong Kong authorities have barricaded the borders and created protocols that require hospitalization for even asymptomatic COVID-positive people and isolation of close contacts of infected persons.
The benefit of these policies was that they would let most people in the global financial hub continue with their work and social lives with little to no restrictions.
However, with the Omicron variant testing the public patience and healthcare system, the authorities have made a subtle policy shift that focuses on mitigation instead of eradication and considers the availability of beds and isolation rooms as well as the severity of symptoms.
Asymptomatic carriers are now allowed to stay at quarantine facilities or even opt to go home, while close contacts are allowed to isolate at home.
Source Credit –
https://www.straitstimes.com/asia/east-asia/hong-kongs-zero-covid-success-now-worsens-strains-of-omicron-spike