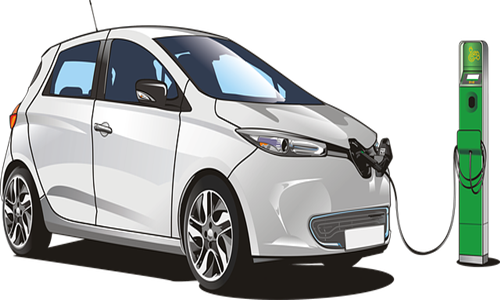 Hyundai Motor Company and Michelin have reportedly joined forces by signing a Memorandum of Understanding (MoU) for advanced research and development to produce next-generation tires for premium electric vehicles in the upcoming three years.
The companies are aiming to focus on their collaborative research by augmenting the utilization of sustainable materials for manufacturing eco-friendly tires.
Notably, the previous five-year partnership agreement formed between Hyundai and Michelin in 2017 serves as the foundation for collectively developing a unique tire for Ioniq 5 EV, in addition to exchanging research and technology.
Meanwhile, the current agreement, which is an extension of the earlier one, will have the companies developing a real-time tire monitoring system along with producing sustainable tires for future-generation EVs that will eventually boost autonomous driving technology.
The automotive behemoth claims that as the range of EVs continues to rise, this new tire technology is crucial in appeasing the durability demand, electric efficiency, and driving performance under high loads, especially for its high-end electric vehicle models.
Bongsoo Kim, Vice President and Head of Chassis Development Center at Hyundai Motor Company cited that this collaboration with Michelin is expected to yield ingenious results in tire technology, solidifying the automotive giant's position as a pioneer in the smart mobility sector.
Besides, Michelin and Hyundai are also planning to conduct collective research to assess the road friction, and tire load & wear outside the present norms of air pressure and tire temperature. Apart from this, they intend to increase the percentage of sustainable materials used in tires from 20% to 50%.
The South-Korean automotive manufacturer stated that these new tires are anticipated to enhance the comfort level of the driver's journey by minimizing the vibration and noise produced by electric vehicles at an accelerated speed.
Source Credit:
https://auto.hindustantimes.com/auto/news/hyundai-partners-with-michelin-to-make-next-gen-tyres-for-premium-evs-41655710998305.html