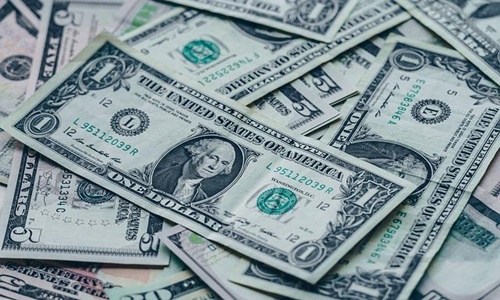 The stronger U.S. dollar led to a USD 900 million decline in Q2 revenue.
IBM's second-quarter revenues were supported by growing demand from the consulting and infrastructure sectors.
IBM Corporation has reportedly surpassed quarterly revenue forecasts as well as issued a warning that the year's forex loss could reach around USD 3.5 billion owing to the continuous dollar fluctuations.
The company's Chief Financial Officer James Kavanaugh was reported saying that the company now anticipates a sales blow from foreign exchange of around 6% this year as compared to the previously predicted hit of around 4%. Even the second quarter's revenue dropped by USD 900 million due to the stronger U.S. dollar.
For those unaware, the dollar has seen some significant growth of late as compared to other currencies over the last year due to a hawkish federal reserve and growing geopolitical concerns, which has caused businesses with sizable global operations, including Microsoft Corporation and Salesforce Inc., to slash forecasts.
Businesses with substantial global operations that convert foreign currencies into dollars often see a decline in revenues because of dollar domination. However, IBM reported second-quarter revenues of USD 15.54 billion, exceeding the projection of USD 15.18 billion, supported by strong demand in the consulting and infrastructure sectors.
Despite the geopolitical upheaval and inflationary issues, IBM expects revenue growth to continue, notably in countries like Europe and the Asia Pacific. Kavanaugh echoed rival Accenture's claims that it does not observe a reduction in client spending.
The 110-year-old company, whose revenue growth had been virtually stagnant for years, last year spun off its huge and sluggish IT-managed infrastructure segment and put its hopes on quickly expanding software and consultancy firms with a focus on the hybrid cloud. Surprisingly, revenue generated from cloud services increased by 18% to USD 5.9 billion in the recent past.Bottom of Form
Source Credits:
https://www.moneycontrol.com/news/world/ibm-beats-quarterly-revenue-estimates-warns-of-3-5-billion-forex-hit-8847261.html