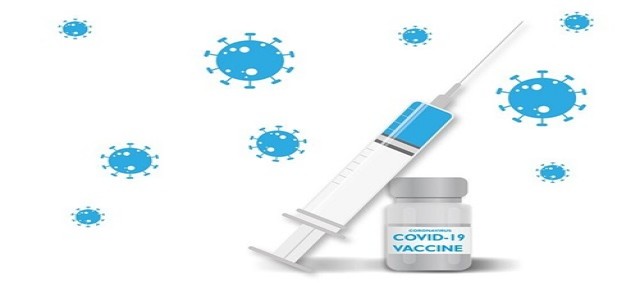 The Union Health Ministry recently announced that India's total COVID-19 vaccine coverage has reached 1.75 billion, with over 7 lakh doses administered in the previous 24 hours.
As per sources, India's COVID-19 vaccination coverage has exceeded 1,75,46,25,710, driven by the administration of over 7,00,706 vaccine doses in the past 24 hours, the ministry claimed. Sources have revealed that this massive feat was accomplished through 1,98,99,635 sessions.
So far, 1,04,00,693 health care workers have received the first vaccine dose, and 99,52,973 have been inoculated with the second dose. The first dose was also given to 1,84,07,927 front-line workers and the second dose to 1,74,18,259.
A total of 5,36,77,342 first doses of COVID-19 vaccination and 2,17,30,069 second doses have been delivered to people aged 15 to 18, according to the ministry. Meanwhile, over the past 24 hours, India's Ministry of Health and Family Welfare registered 16,051 new COVID-19 cases and 206 deaths.
The testing capacity in India continues to grow. A total of 8,31,087 tests were performed in the last 24 hours, and the total number of COVID-19 tests conducted in the country stands at 760 million so far.
Despite increased testing capacity across the country, the weekly positivity rate is currently 2.12%, with a daily rate of positivity of 1.93%, according to the Ministry.
It is worth mentioning here that the daily cases have significantly reduced from 19,968 on Sunday, according to data from the Union Ministry of Health. The active caseload is 2,02,131, which is 0.47 % of the total cases.
Meanwhile, the DCGI recently granted an EUA to Biological E's COVID-19 vaccine, called the Corbevax, for the 12-18 age group. This is India's third homegrown Coronavirus jab and will be administered in two doses.
Source Credits –
https://health.economictimes.indiatimes.com/news/diagnostics/indias-cumulative-covid-19-vaccination-coverage-crosses-175-46-cr/89720062