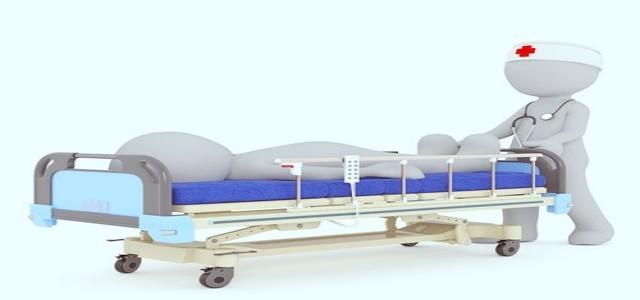 IntelliCentrics, Inc., the world's largest trusted healthcare technology provider and the innovator of SEC3URE Passport and SEC3URE Ethos, has reportedly announced the launch of BioBytesTM Visitor, a patient-centric visitor management platform.
The software provides patients control over choosing their visitors while receiving healthcare. It also enlists locations of care (LOCs) with the ability to set COVID-19 safety measures for visitors. The result is a technology that manages and supports each and every user entering an LOC while dramatically lowering the costs for all areas.
Michael Sheehan, CEO of IntelliCentrics, was quoted saying that the capability to trust is an important factor in patient visitor management owing to three strategic reasons. First being, the appearance of hundreds of millions of unwanted and untrustworthy visitors entering LOCs and compromising everyone's safety.
Secondly, the most well-intentioned visits from family and friends may come with their own risks such as COVID-19. Thirdly, BioBytesTM Visitor gives a boost to its predecessor BioBytes telehealth solution, which allows patients to have better connections with their friends, doctors and families.
The CEO added that, continuous growth of global markets demonstrates its large appetite for transformational healthcare technologies. Furthermore, by adding patient centric visitor management technology to BioBytes, the company will be able to facilitate more deeply connected and trusted relationships and operations management in the healthcare journey.
Notably, IntelliCentrics' SEC3URE Ethos is the first ever platform providing both demand and supply requirements of healthcare on an integrated, end-to-end technology platform. BioBytes proffers the technology portfolios serving the demand side of healthcare and integrates patients with their family and friends on the supply side in a safe and secure way.
For the uninitiated, IntelliCentrics Inc. covers over 11,000 healthcare locations across North America, United Kingdom, and China. Its mission is to make high end healthcare as accessible as a good cup of coffee.
Source Credit:
https://www.businesswire.com/news/home/20210307005029/en/IntelliCentrics-Launches-Patient-Centric-Visitor-Management-Transforming-Healthcare-Across-China-North-America-and-the-UK