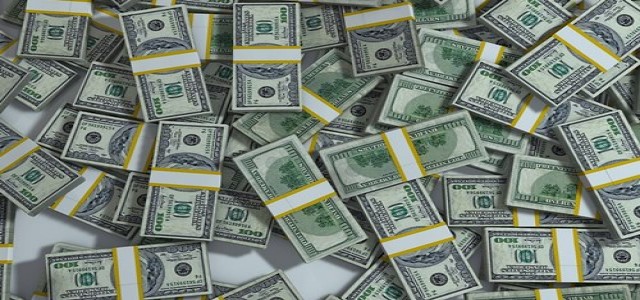 The Gurgaon-headquartered logistics firm Delhivery has reportedly secured USD 76 million from Lee Fixel's firm, called Addition LLC, during a Series l funding round. This development comes after the startup had bagged USD 100 million from FedEx earlier this year, with additional plans of going public in the upcoming months.
For the unversed, Delhivery is an Indian delivery and e-commerce logistics company founded by Sahil Barua, Suraj Saharan, Mohit Tandon, Bhavesh Manglani, and Kapil Bharati in 2011. The logistics startup has fulfilled over one billion orders since its inception, delivering over 1.5 million packages a day.
Over the decade, Delhivery has cumulatively raised USD 1.3 billion to date. In June for instance, the company had bagged USD 277 million from Fidelity, an American investment firm at a valuation of USD 3 billion.
Delhivery is planning for a public listing soon and is expected to join the likes of MobiKwik, Policybazaar, Paytm, and Nykaa who have already announced their IPOs for later this year.
Addition, meanwhile, is a leading digital talent management company founded by the high-profile startup investor Lee Fixel in 2020.
Fixel is known to have backed startups such as neobank Jupiter and Inshorts. He was previously been associated with Tiger Global till 2019 and has led investments in Ola and Flipkart.
According to reliable sources, Delhivery had acquired Bengaluru's Spoton Logistics for an undisclosed amount. Spoton is known to have operations across India in at least 300 locations and 22,000 pin codes, which in turn will expand Delhivery's reach in the country.
Delhivery is renowned for using some advanced technologies for ensuring higher efficiencies across its entire operations. The logistics firm has around 68 hubs, 20 automated sorting centers, 67 fulfillment centers, and 2,300 delivery locations in India.
If market speculations are right, the logistics market size in India accounted for USD 215 billion in the year 2020 and is expanding at an annual growth rate of 10.5%.
Source Credits –
https://yourstory.com/2021/09/funding-alert-delhivery-logistics-startup-lee-fixel-addition/amp