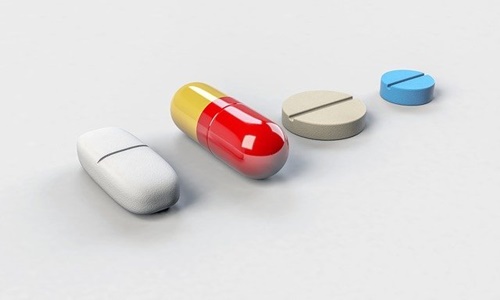 Shionogi & Company Limited, a Japanese pharmaceutical company, has revealed that its antiviral pill can swiftly remove Coronavirus infection following an investigational treatment carried out by the drugmaker.
The pill, recognized as 'S-217622', has exhibited rapid eradication of SARS CoV-2 virus infection. This was apparently seen during the pill's Phase-2b clinical trial.
For those unaware, S-217622 is a 3CL protease receptor in clinical development that was analyzed for daily oral ingestion in immunized patients, with no adverse outcomes or serious consequences, within five days of the emergence of COVID-19 symptoms.
Shionogi's COVID-19 antiviral pill is now being examined by Japanese regulators, and once the process is thoroughly complete, the company plans to pursue global markets.
The company has claimed that the results published on April 24th, revealed that there were no sizable disparities in the total score of 12 COVID-19 symptoms between treatments, despite the drug displaying remarkable improvements in a combined measure of 5 symptoms such as respiratory issues and fever.
As for the future, the firm intends to launch a Phase III trial for the drug on a global scale, with the support and backing of the United States government. Shinogi CEO Isao Teshirogi stated that the envisaged production could deliver more than 10 million doses per year.
It is worth noting that the pharmaceutical giant's stock price has been on a spiral since the news of this antiviral drug broke out, and results about the efficacy of the drug were called into question. On April 13th, the stock plummeted nearly 16% after speculation based on preclinical data suggested that the drug could be dangerous to pregnant women.
However, share prices rose dramatically on April 22nd, following reports of the U.S. government procuring supplies of Shionogi's drug.
Source credit:
Https://www.voanews.com/a/japan-shionogi-says-covid-pill-shows-rapid-clearance-of-virus/6543171.html