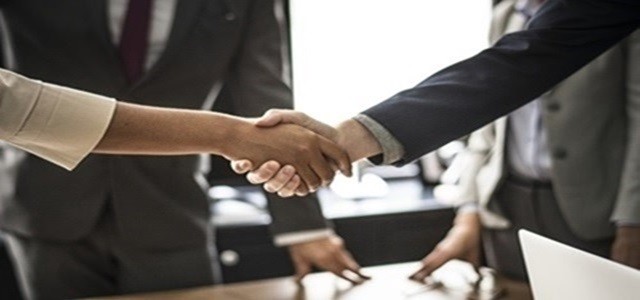 Kone, a Finland-based engineering and service company, is reportedly attempting to outbid rival companies with a preliminary offer of $18.9 billion (17 billion euros) for Thyssenkrupp's elevator unit. The offer, initially valued at 15 billion euros, is considered to be closest to the value circulating in the media. The company has joined hands with private equity firm CVC Capital Partners for this non-binding joint bid.
The offer made by Kone showed a premium of around 1 Bn euros (844 Mn pounds) over its rival offers from leading private equity firms.
Kone, CVC as well as German conglomerate Thyssenkrupp have declined to comment on the matter.
Sources familiar with the matter stated that the bid has drawn skepticism from Thyssenkrupp's labor leader, who believes that price alone is not enough to warrant the sale. According to Knut Giesler, the deputy chairman of the Thyssenkrupp's elevator unit and IG Metall union member, workers at the unit are showing concerns regarding the sale of the unit at high price to Kone, fearing it would result in substantial jobs cuts. The union has therefore cautioned the company to maintain a stake in the elevator business, effectively safeguarding jobs near Hamburg and Stuttgart.
Abu Dhabi Investment Authority, Advent International, and Cinven are among the suitors of the ongoing elevator unit sales, working with RAG Stiftung in Germany. There are also bidding groups and teams interested in this unit, including a team consisting of Blackstone, Carlyle, the CPP Investment Board, as well as a third group led by Canada-based Brookfield and Temasek from Singapore.
Kone believes that the alliance will yield positive results, owing to substantial value generation capacity, joint innovation shaped by digitalization, as well as the companies' complementary geographical footprint.
Henrik Ehrnrooth, the CEO and President of Kone, stated that bidding the elevators unit can help achieve significant scale advantages after Kone reported a quarterly profit that surpassed expectations. Mr. Ehrnrooth further commented on the increasing interest of the company in obtaining majority stakes.
Since the sales process is ongoing, the field of bidders can still amend their sales offers by mid-February.

Source credit:
https://www.ft.com/content/448e4e3a-41f9-11ea-bdb5-169ba7be433d