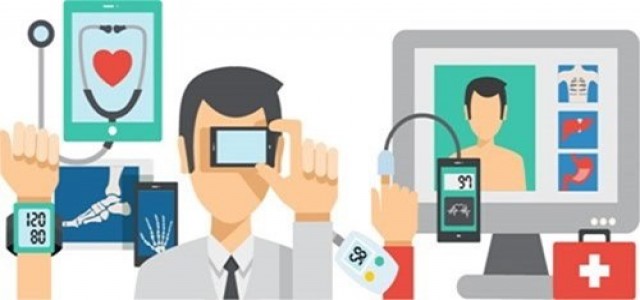 Leading medical equipment manufacturer Mediland Enterprise Corporation has reportedly introduced a new electro-hydraulic operating table, the C800, as well as an advanced surgical light called SunLED Series.
The recent development follows the successful launch of Mediland Hyper Light, a UVC disinfection robot that helps in reducing the spread of COVID-19 as well as other diseases. The two new products, which boast high-end features, will allow surgeons to have a better working as well as operational experience.
According to reliable sources, Mediland's flagship C800 electro-hydraulic operating table is integrated with an advanced spend control system called Cartos Force. It is to be noted that Cartos Force is a completely digitalized driving function that allows medical staff to accurately maneuver the table as per the desired speed.
This new operating table can help in reducing the auto-leveling time by around 30%, further minimizing vibrations as well as offering patients with careful and comfortable surgery experience, sources claimed.
Meanwhile, Mediland's SunLED Series will offer a wide array of solutions for better control and adjustments during surgeries. It consists of a gesture mode that enables a surgeon to change any lighting mode promptly while reducing infection risks as well as complying with hygiene standards.
General Manager at Mediland Robin Chen was reported saying that there has been an upsurge in demand for advanced surgical equipment owing to the increased pervasiveness of infectious diseases across the globe. He added that the two newly launched products will offer clinicians and surgeons an improved and convenient operating environment.
For those unaware, the Taiwan-based Mediland Enterprise Corporation has over 36 years of experience in the healthcare sector and has emerged as one of the most trusted medical equipment manufacturers. The company specializes in offering advanced products to treat patients with preventive, curative, and palliative care.
It is a well-known fact that an operating room should be integrated with advanced medical equipment to allow surgeons to conduct operations with better efficiency and obtain improved surgical outcomes.
It would be interesting to see how Mediland's new products will revolutionize the healthcare sector.
Source Credits –
https://www.prnewswire.com/news-releases/mediland---a-leading-medical-manufacturer-in-asia-launching-advanced-surgical-table-and-surgical-light-301241960.html