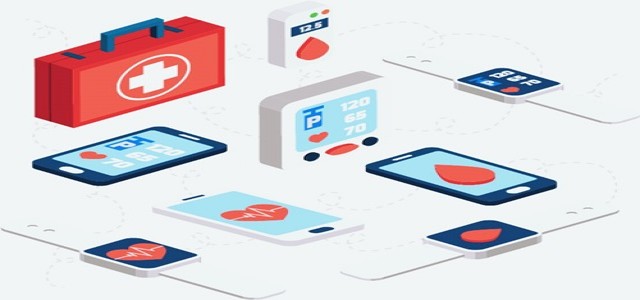 The next-gen system is designed to automate correction boluses delivery when a user experiences, or is likely to experience, prolonged high glucose levels.
Renowned medical device company, Medtronic plc has recently announced the enrollment of initial study participants in pivotal trial of the firm's Bluetooth® based MiniMed™ 780G AHCL (advanced hybrid closed loop) system.
For the record, MiniMed™ 780G system is designed to automate correction boluses delivery when a user encounters, or is likely to encounter, prolonged high glucose levels, based on its sensor readings.
Sources claim that the trial will analyze the safety of the MiniMed™ 780G system with type 1 diabetes at work, at home, during workout and other daily activities. Moreover, it will enroll up to 350 adult and pediatric participants.
Speaking on the pilot, Robert Vigersky, M.D., CMO, Diabetes Group, Medtronic, said that their firm is excited to initiate enrollment in its trial as it will continue to advance its phased approach towards the development of a fully closed loop system.
He said that their MiniMed 780G AHCL system is designed to take its MiniMed 670G system with automated delivery of basal insulin a step further, allowing people with type 1 diabetes to enjoy greater freedom and less burden for daily management of diabetes.
Vigerskly added that as their firm analyzes the next-gen system, it aims to increase automation using smart algorithms that can reduce the need for patient interaction and decision-making.
As per reports, the study verified the safety of the system and its capability to enhance glycemic control and to simplify managing diabetes for individuals who forget to use insulin bolus at mealtime, count carbs inaccurately or choose to forgo announcing meals.
Furthermore, hypoglycemia (spent time below 70mg/dL) was seen to drop by 27% claim reports, whereas hyperglycemia (spent time above 180 mg/dL) reduced by 14% with no adverse events.
Citing proceeds, Dr. Robert Slover, Director of Pediatrics, Barbara Davis Center for Diabetes & Co-Principal Investigator of the study, said that the early results are positive and they are looking forward to evaluating the system in more patients as part of the trial as the technology holds promising significance for the diabetes community.
Source Credit: http://newsroom.medtronic.com/phoenix.zhtml?c=251324&p=irol-newsArticle&ID=2400974
https://www.globenewswire.com/news-release/2019/06/08/1866088/0/en/Medtronic-Initiates-Pivotal-Trial-for-Bluetooth-Enabled-MiniMed-TM-780G-Advanced-Hybrid-Closed-Loop-System-Designed-to-Automate-Correction-Bolusing.html